Geographic Information Systems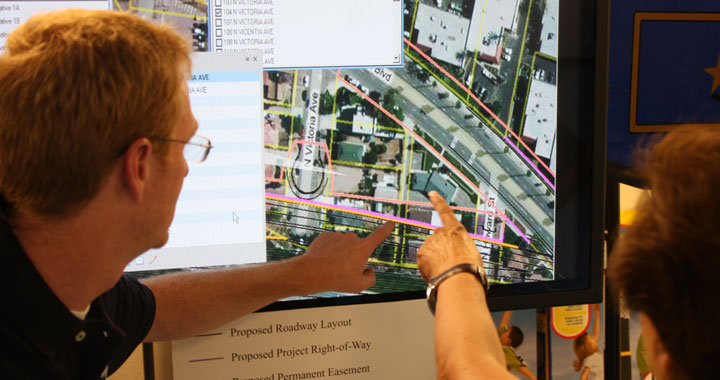 Our Geographic Information Systems (GIS) practice provides comprehensive solutions to meet your specific needs. From applications and websites, to spatial analysis, system design, and training, we deliver. Companywide, we have over a dozen full time GIS professionals with a wide variety of GIS experience. We work with all types of GIS data, and our business partnership with ESRI gives us a first look at new products and services so that we are always on the forefront of GIS technology and project solutions. The tools we use include ArcServer (and Portal), ArcGIS Online (supporting Collector, Dashboard, and Explorer), ArcGIS Desktop, and the myriad of additional ESRI products. This combination of experience and technology not only puts us out in front of the competition, it means we can provide the insights and solutions your project demands.
SERVICES
GIS Project Management
GIS Design and Implementation
GIS Application Development for Web and Desktop
Creation of Project-Specific, Web-Based, Data Viewers Using JavaScript
Database Creation and Analysis
Quantitative Spatial and Statistical Analysis
Environmental Impact Analysis
Spatial Modeling
GIS User Training
Global Positioning Systems (GPS) Set-Up and Training
On-Call and In-House Technical Support
Workload Management and Scheduling
Quality Control
License Management and Purchasing
Hardware and Software Management
RELATED PROJECTS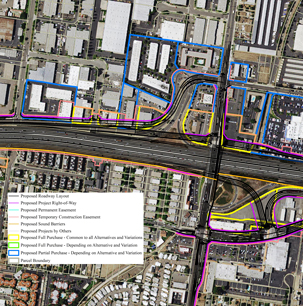 The State Route 91 (SR-91) Corridor Improvement Project (CIP) is a lane(s) addition project that spans approximately 12 miles along SR-91 and portions of I-15 within Orange and Riverside Counties.