Join Us At The 2018 AEP Annual Conference in Rancho Mirage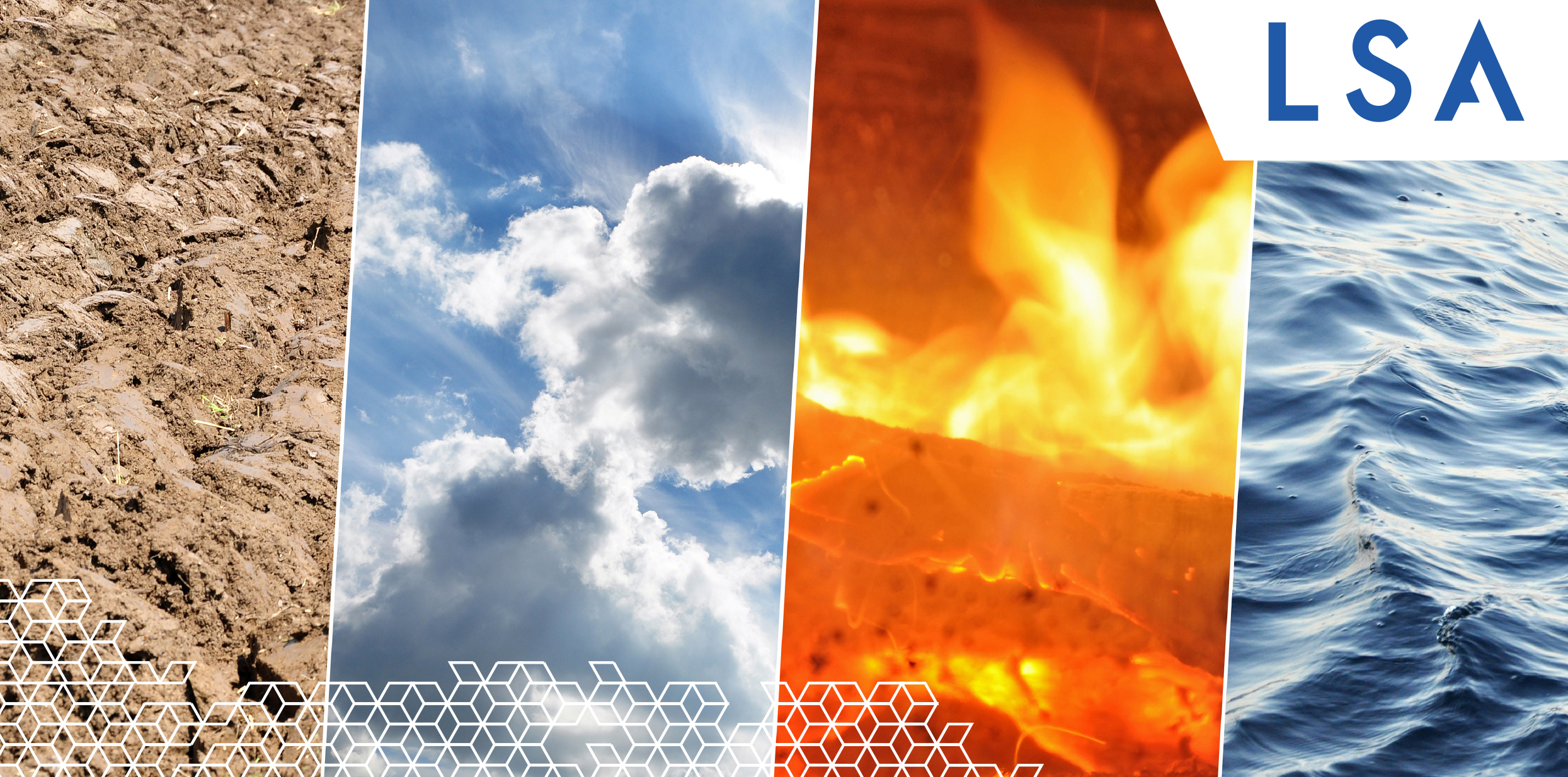 Conference Chair Lynn Calvert-Hayes and conference committee members, including Michael Hendrix, are working to make the 2018 Conference one you won't want to miss. From information-packed sessions to social/networking events, it's elemental: Earth, Wind, Fire and Rain.
The conference is March 25-28 at the Westin Mission Hills Resort & Spa in the Coachella Valley. LSA is a long-time supporter of AEP and a proud sponsor of the conference.
We invite you attend the sessions presented by the LSA scientists and planners. These sessions include:
Sea Level Rise and Coastal Planning-How will SB379 Affect the Environmental Review Process? LSA Associate Ryan Bensley and Senior Environmental Planner Alyssa Helper present a timely discussion of planning and regulation with respect to California's coastal communities.
Best Practices in Climate Action Planning. LSA Associate Michael Hendrix and the AEP Climate Change Committee will be summarizing a review of over 60 climate action plans currently adopted and implemented within the State and provide guidance into what works, best practices, and lessons learned in the first ten years of climate action planning implementation in California.
Zero Carbon Communities. LSA Associate Michael Hendrix and Senior Climate Action Planner Maebeth Lopez will present a review of projects that are implementing zero carbon technology including microgrid renewable generation, zero emission transportation, and innovative infrastructure that results in onsite zero carbon communities.
AEP Climate Change Committee Workshop. LSA Associate Michael Hendrix and the AEP Climate Change Committee will be providing a Sunday workshop on everything emissions related including the latest update to the BAAQMD Thresholds, CALEEMOD do's and don'ts, climate action plan tiering, energy analysis, and vehicle miles traveled (VMT) consistency air quality analyses.
| | |
| --- | --- |
| | Lynn Calvert-Hayes, AICP, is a Principal Environmental Planner in LSA's Riverside office. Her involvement with AEP spans decades and she has served at the State and Chapter level. Since 2012, Lynn has served as AEP's Financial Vice President/CFO. |
| | Michael Hendrix, Associate, is the Chair of the AEP Climate Change Committee and principal author of the AEP White Papers on Climate Change. |
Westin Mission Hills Resort & Spa
71333 Dinah Shore Drive
Rancho Mirage, CA 92270
(844) 292-7757