Meet LSA: Environmental Planner Jan Danker
One thing we pride ourselves on at LSA is our people-focused culture. We know our clients don't simply hire companies; they hire people, and we believe our team has some of the best. In coming months, more of our posts will introduce the faces behind the top-notch services, starting this month with one of our younger-generation staff, Jan Danker.
No two projects or clients are the same, and the variety of projects and challenges makes every day exciting.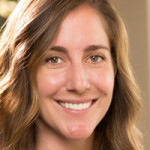 How did you find LSA, and what drew you to the company?
My mom is an environmental planner and works for one of our competitors in southern California. When I started looking for a job in the same industry, she recommended that I look into a well-known company called LSA. She told me that LSA has an excellent reputation in the area for producing quality documents and that she thought I would be lucky to work for such a great employee-owned company. She was right.
How would you describe your role and responsibilities?
As an environmental planner, my role on most projects is as an assistant project manager. In this role, manager, I get to see and work on all aspects of a project. I learn from the lead project manager how to manage a schedule and budget, I spend much of my time writing environmental documents, and if I need assistance, I am able to delegate work to others who have time to help. I'm enjoying this stage in my career because it's like being a project manager with training wheels. It's a challenging role that stretches me out of my comfort zone on a daily basis; however, I feel fortunate because LSA has many great project managers who are willing to teach me the ropes.
What does a typical day look like for you?
I don't know if any day as an environmental planner at LSA can be considered a typical day. On any given day of the week I find myself writing sections in environmental documents, reviewing technical reports, fielding questions from technical authors and clients, attending meetings or conference calls with clients, attending Women's Transportation Seminar (WTS) events, and checking in on projects to make sure they are on schedule and under budget.
What was the most exciting project you've worked on and why?
The most exciting project I am working on is the California High Speed Rail (HSR). The fast-paced nature of the schedule and the multiple disciplines that I help manage — both inside and outside of LSA — make each day different and exciting. On our HSR team, we manage approximately eight sub-consultants on a weekly basis, which allows me to learn more about the technical expertise they each bring to the project.
What are some of the greatest challenges you've overcome during your time here?
I'm constantly in the process of achieving a healthy work/life balance — something I think is a common challenge for most working professionals. A few years ago I was in the WTS mentorship program and was fortunate to be mentored by another woman in the same industry. She taught me the importance of having something to look forward to or be working towards outside of work hours. Working on fast-paced transportation projects definitely leads to long days and nights at the office; however, I constantly remind myself of the advice that I received from my mentor and continue to work toward a healthy balance.
What are you most proud of?
I earned my graduate degree in Urban and Regional Planning in 2013 from the University of California, Irvine. Although going to school full time and working two internships was difficult, it was well worth it. I am proud to be able to say that I now use my degree every day working for a great company.
What do you enjoy most about your job?
My favorite part about my job is that I am able to work on an assortment of projects across the state of California. No two projects or clients are the same, and the variety of projects and challenges makes every day exciting. I learn something new every day and I look forward to many more years of learning something new every day.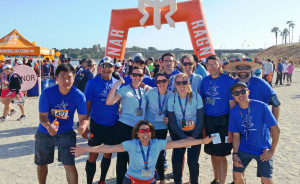 Do you have any other fun stories from your time at LSA so far?
Another one of my greatest successes is completing SoCal Ragnar with my coworkers. 12 of us filled two vans and made our way via a running relay race from Huntington Beach to San Diego. We all survived the race and remain friends to this day. The people with whom I work are not only driven, but also fun to be around, both inside and outside of the office.
Jan Danker is an Environmental Planner for transportation projects. She can be reached at janet.danker@lsa.net, or by calling (949) 553-0666.
If you're interested in joining the LSA team, please click here to learn more.