CULTURAL RESOURCES ANALYST
Fossil Collection, Identification, Preparation, and Curation; Cultural Resource Management; Archaeological Survey, Monitoring, and Excavation; Laboratory Analysis and Preparation
South Region Landfills – Prima Deshecha Landfill, Orange County, CA
Laguna Canyon Road, Laguna Beach, CA
El Casco Substation, Riverside County, CA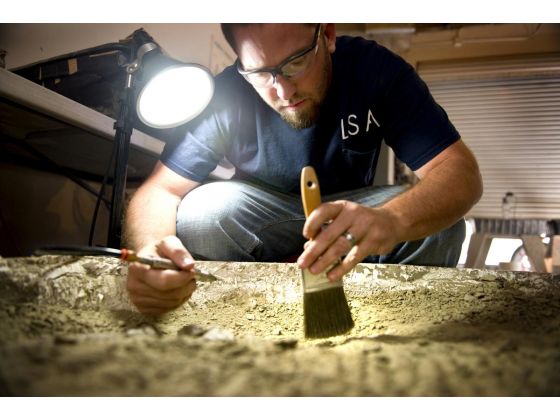 WHAT IS YOUR FAVORITE SPORTS TEAM?  
WHAT IS THE BEST PART OF YOUR JOB?
Being able to work outside as much as I do.
TELL US YOUR JOURNEY AND THE STEPS YOU TOOK TO CHOOSE YOUR CURRENT CAREER.
I started in 2002 on a large-scale archaeological dig for a summer, and then came back in 2006. At the time, I was guaranteed only 6 months of work, but that has turned into almost 10 years with LSA.
WHAT MOTIVATES YOU TO WORK HARD?
Finding fossils and artifacts on a project is always an interesting and unique experience, and that always keeps me motivated and working hard.
WHAT IS THE BEST ATTRIBUTE ABOUT WORKING AT LSA?
The people I get to work with every day.