PRINCIPAL/ SR. ENVIRONMENTAL PLANNER
California High-Speed Rail Fresno to Bakersfield Section Locally Generated Alternative, Kern County, CA
Hills Ferry Road Bridge Replacement Project, Stanislaus County, CA
Y Road Low-Water Crossing Bridge Replacement Project, San Benito County, CA
Sperry Road/Interstate 5 Interchange Project, Stanislaus County, CA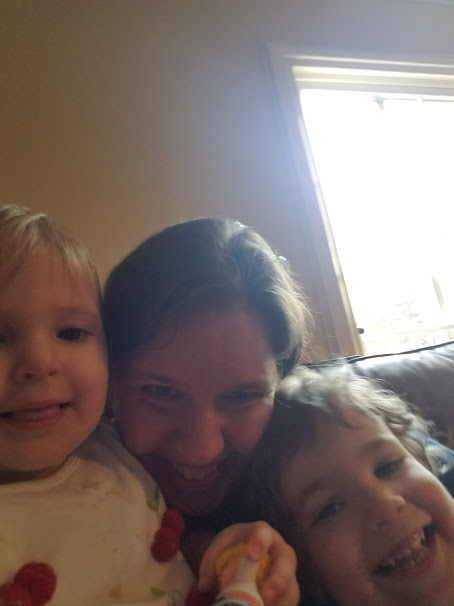 WHAT MOTIVATES YOU TO WORK HARD?
My family is my motivation. I'm not one who needs kudos or pats on the back, but knowing that what I do in the office helps my family is reward enough. And if someday they realize I worked on a project that has been developed, and they are proud enough to say, "my mom worked on that project," that will be all the reward I need.
WOULD YOU RATHER LIVE BY THE BEACH, BY THE MOUNTAINS, OR IN THE CITY?
I would rather live by the beach.  I grew up in the Sacramento area and didn't leave until I went away to college. UC Santa Barbara was my home for 4 fabulous years, and I miss waking up to the sound of crashing waves and the smell of the salty air.  In fact, when I travel down south along the coast, Pismo Beach is the first place where you can experience the coastal smell. I always roll my windows down as I drive through the community. The beach reminds me of a great time in my life, and I wouldn't mind living there again.
WHAT IS YOUR FAVORITE FAMILY RECIPE?
My favorite family recipe is my grandmother's homemade vanilla ice cream. Nothing tastes more like summer than her vanilla ice cream. When I was young, I would wait near the ice cream maker and watch for the first signs of the ice cream as it would spill out between the lid and the canister. It tasted so good, even if it wasn't fully frozen yet. Like with most good family recipes passed down by word of mouth, my grandmother shared her recipe with us, but it seems we all received slightly different versions of the recipe.  Regardless, each comes out perfectly, tasting of Grandma's vanilla ice cream.
When we moved into our house, we were told there was a "house cat." Well, little did we know that meant the cat had adopted the house and expected to be fed on the side of the house. Initially, she was skittish and wouldn't approach us. My husband said one day, "I will call the cat Chester." So, we started calling the cat Chester, only to find out Chester was a girl and her given name was Winnie. We still call her Chester, and in fact she's no longer afraid of us. (That probably has to do with the fact we feed and pet her.) Sometimes I think Chester is more dog than she is cat; she will go on our morning walks with us. Don't worry, our streets aren't busy. It makes for a slow walk as she gets easily distracted, but it's always a family outing.
IF YOU WEREN'T AN ENVIRONMENTAL PLANNER, WHAT WOULD YOU BE?
I would love to be a restorer of old works of art. When I was in college, I minored in the History of Art and Architecture and fell in love with art. I enjoy recreating masterpieces and would definitely enjoy putting my steady hand to art restoration.
My first "job" was when I was 12. I decided that I wanted an Apple II GS, and my parents agreed that they would pay for half if I could come up with the other half. I started making safety pin bead bracelets and selling them at local consignment stores and boutiques. Within about 6 months, I had earned my half of the computer fund. I don't think my parents expected me to raise the money so quickly, but I was motivated. Needless to say, we purchased the computer shortly thereafter, and I enjoyed making money, so I continued making my bead bracelets for a few more years.