Botany; Wetland Delineation; GIS; Certified Arborist
North County Corridor New State Route 108
Bass Lake Regional Park
State Route 120/McKinley Interchange
Hills Ferry Road Bridge Replacement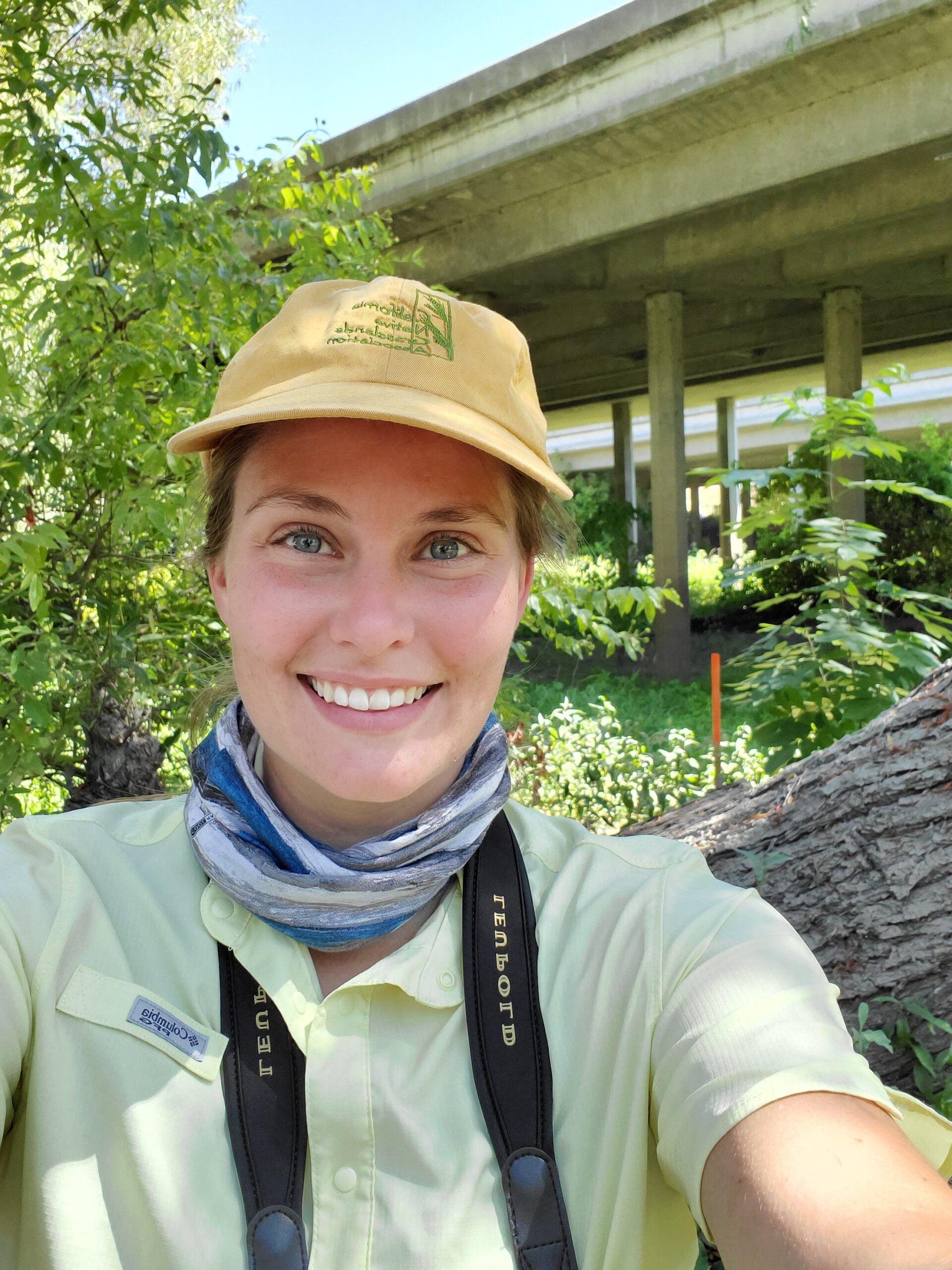 WOULD YOU RATHER LIVE THE BY THE BEACH, NEAR THE MOUNTAINS, OR IN THE CITY?
Near the mountains (or in the woods to be specific). I love trees!
WHAT BOOKS WOULD YOU RECOMMEND?
The Drunken Botanist by Amy Stewart; The Beekeepers Apprentice by Laurie R. King; Wildflowers of Placer and Nevada Counties (it's super handy and my mother is a contributor); and The Devil's Mouth by Matt Kincade (written by a friend).
WHAT'S YOUR FAVORITE FAMILY RECIPE?
My grandmother used to make these incredible cinnamon rolls and these donut things that we called gogogs. I haven't had them since she passed away because I'm not the best cook. My mom also makes fantastic pancakes!
Gardening, reading, and cosplay.
We have a Swiss shepherd named Castiel. He's awesome.