Habitat Conservation Plan Review and Implementation; Permitting for State and Federal Agencies; Biological Impact Assessment and Mitigation; Compliance Reporting and Coordination with Regulatory Agencies; Wildlife Field Surveys and Construction Monitoring; Natural Resource Management; Incidental Take Authorization for Marine Mammals and Amphibians (e.g. California tiger salamanders)
Habitat Conservation Plan for Solano County, CA including Plan Implementation and Geobrowser Development
One Lake Development Project Compliance Monitoring and Reporting and Lands Package Coordination, Fairfield, CA
Monterey Bay Sanctuary Scenic Trail Marine Mammal Incidental Take Authorization, Monterey, CA
Permitting for Goodrick Avenue Bay Trail Gap Closure Project, City of Richmond, CA
West-of-Bayshore California Red-legged Frog Surveys and Construction Monitoring, Millbrae, CA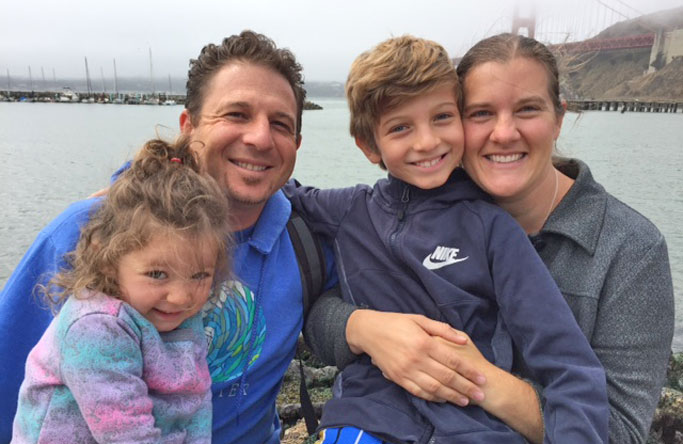 WOULD YOU RATHER LIVE BY THE BEACH, BY THE MOUNTAINS, OR IN THE CITY?
I would rather live by the beach because I love the ocean and my whole family thrives near the ocean. We all surf and/or swim, and we go to the beach as much as possible.
WHAT IS YOUR FAVORITE SPORTS TEAM? 
I love the San Francisco 49ers football team and have since I was a kid. Our whole family cheers for them every year. We did a fun tour of Candlestick Park before it was demolished and it was great to go through the players' tunnel and run out on the field with my husband and son. Our favorite player is Jerry Rice – the best 49er who ever played.
I love to dance and have been dancing since I was 3 years old. I love swimming, hiking, being in nature, doing yoga and Zumba, reading novels, and watching movies. My family and I love playing card games and board games together, too!
WHAT IS YOUR FAVORITE VACATION SPOT? 
My husband is from Maui and my favorite vacation spot is Hana. It is so peaceful and serene there. Hana has always been our favorite getaway spot. We lived in Hawaii on the Big Island for seven years and our son was born there. Hawaii will always be very special to me.
WHAT IS THE BEST PART OF YOUR JOB?
I love collaborating with the great people at LSA and getting opportunities to challenge myself with new projects. I also am proud to work to protect endangered and threatened species and to be an important part in finalizing and implementing the Solano Habitat Conservation Plan. I have also enjoyed working with our GIS specialists to contribute to developing the HCP Geobrowser.