SENIOR ENVIRONMENTAL PLANNER
CEQA/NEPA Documentation; Environmental Analysis
Mission Bridge Boulevard IS/MND, Jurupa Valley, California
Monarch Hills Project EIR, Fontana, California
Blue Mountain Senior Villas EIR, Grand Terrace, California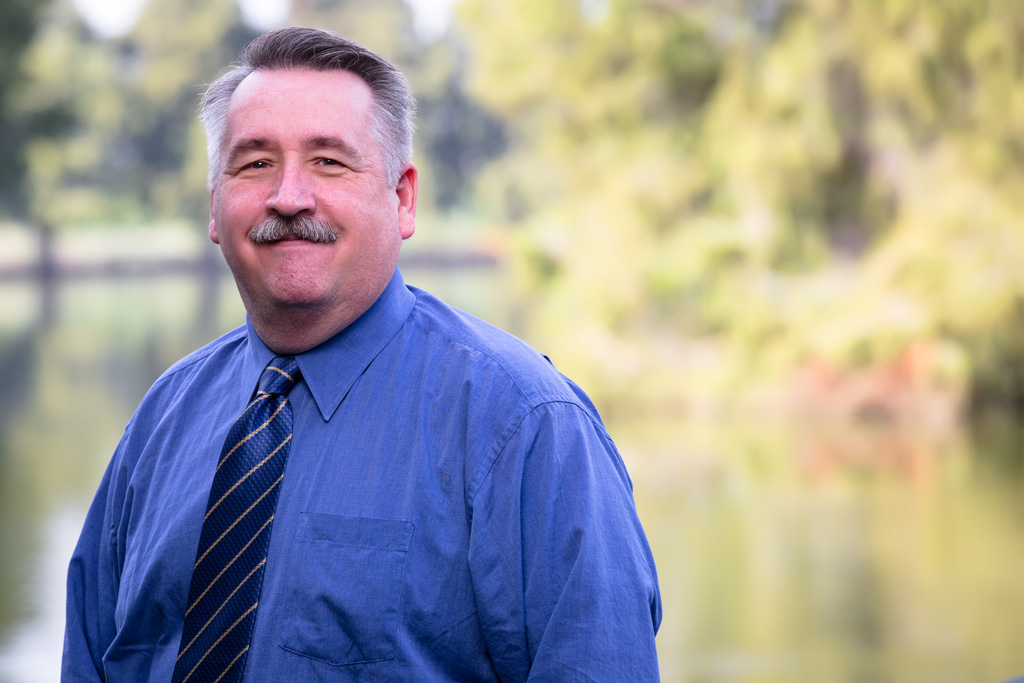 WHAT IS THE BEST PART OF YOUR JOB?
The variety and scope of projects that come across my desk. One day I may be working on a small residential tract; the next, a commercial development; and then a roadway project the following week. My workday and work week are never the same and are never dull.
IF YOU WEREN'T AN ENVIRONMENTAL PLANNER, WHAT WOULD YOU BE?
I would be a travel journalist. While in the US Navy, I lived in Japan for 2 years and in Turkey for 1.5 years. I have visited five continents and have only South America and Antarctica to visit next.
I worked at LSA from 1998 to 2010, and then traveled the country for three-quarters of the year before settling in Louisiana for 4 years where I worked for the State Dept of Transportation. Then, I migrated back to California and LSA in 2014.
Line cook at Mr. Steak, a steakhouse, while I was in high school in Highland, California.
WHAT MOTIVATES YOU TO WORK HARD?
Being exposed to different opportunities—working in this field I've encountered every type of challenge.
Lynn Calvert-Hayes, who taught me everything I know. When I was interning at City of Hesperia, Lynn knew my boss and told him she needed someone reliable. That's how Lynn hired me!