SENIOR ENVIRONMENTAL PLANNER
Environmental Planning; CEQA/NEPA Documentation; Noise Modeling and Assessments; Agricultural Loss Modeling and Assessments, Project Management
Claremont Commons Development Project, Claremont, CA
California High Speed Rail Bakersfield to Palmdale Section
California High Speed Rail Fresno to Bakersfield Section, Bakersfield F Street Station Alternative
Watt Avenue Bridge Replacement Project, Placer County, CA
American Kings Solar Project, Kings County, CA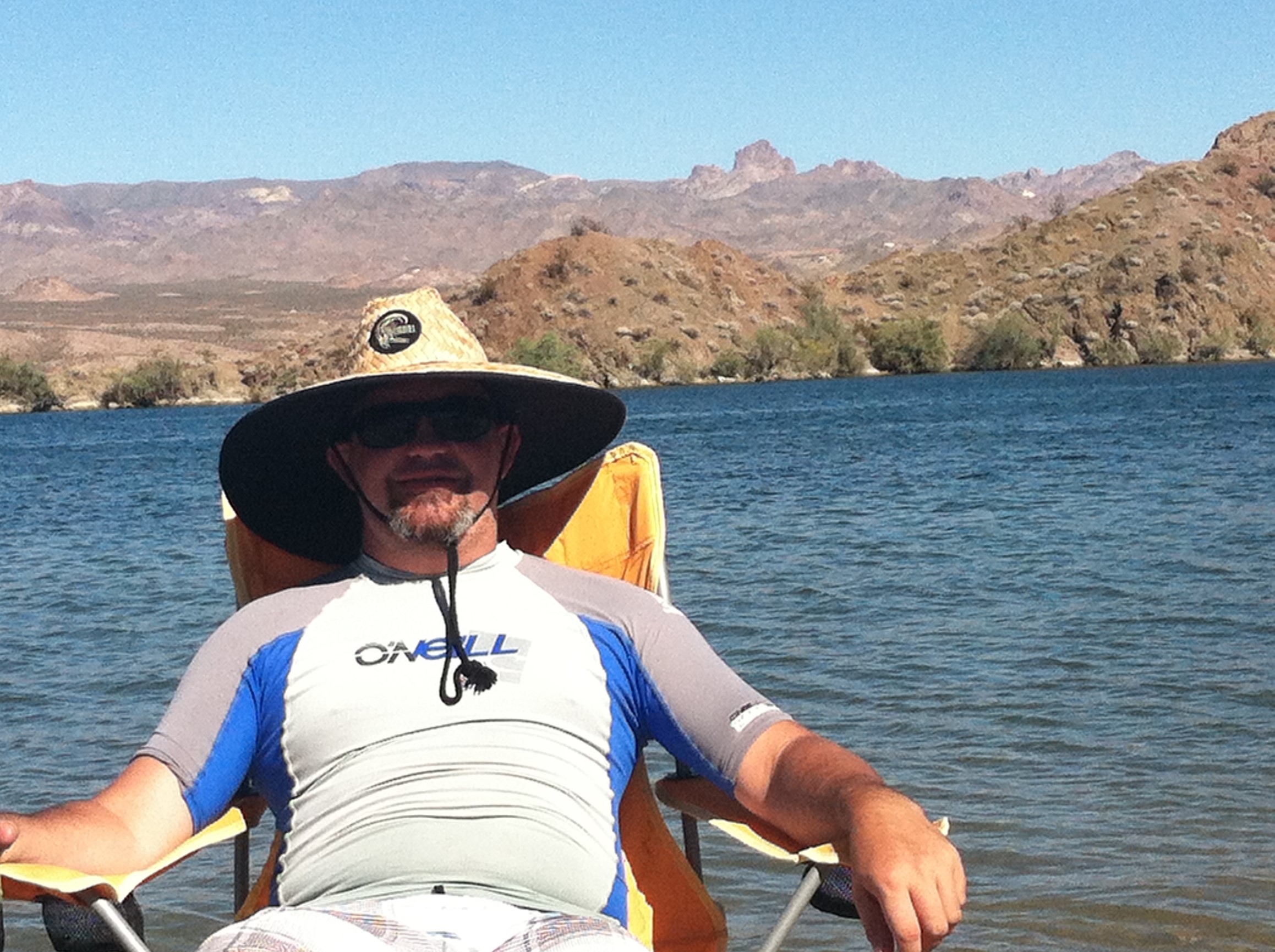 WHAT IS YOUR FAVORITE SPORTS TEAM?  
I love ice hockey and have been a Los Angeles Kings fan since 1994.
One of my top favorite pastimes is playing golf. I have been playing golf for 36 years. I played all 4 years in high school and off and on during my college years. I also played in competitive tournaments with a golf group I belonged to when I lived in southern California and now in northern California. I also enjoy the outdoors, camping, hiking, snowboarding, wakeboarding, going out to the local lakes and rivers, fishing, exploring new places, road trips, and pretty much anything to get me out of the house and outdoors.
WHAT IS YOUR FAVORITE VACATION SPOT?
I have been going to Laughlin, Nevada, since I was a child, and that is definitely one of my favorite vacation spots. The town is right on the Colorado River and not too far from Lake Mohave (118 degrees in photo above), a 67-mile-long lake that is formed by Hoover Dam, so when I go there I enjoy a lot of water sports and the extremely hot weather in the summer.
WHAT IS THE BEST PART OF YOUR JOB?  
I enjoy the fact that I learn something new every day in this industry. Every day is different, and I enjoy the challenge of figuring problems out and the analysis that comes with the challenges that are presented. I also enjoy the camaraderie with my coworkers here at LSA. I also enjoy meeting new clients and coordinating with the existing clients I work with.
I started my first job when I was 13 in the golf industry cleaning a pro-shop at a golf-course in Westland Village; in return, I received free rounds of golf and free practice on the driving range. I worked at Westlake Golf Course for 18 years and eventually became assistant manager/tournament director.