SENIOR TRANSPORTATION PLANNER
Traffic Impact Analysis; Traffic Operations Analysis; Signal Progression Analysis; Parking Demand Analysis; Vehicle Miles Traveled Analysis; GIS Analysis
Kaiser Permanente Moreno Valley Medical Center Master Plan Project Traffic Impact Analysis – City of Moreno Valley, Riverside County
Village D Specific Plan Traffic Impact Analysis – City of Madera, Madera County
Interstate 215/Placentia Avenue Interchange Transportation Management Plan – City of Perris, Riverside County
Fresno COG SB 743 VMT Analysis – Fresno County
City of Fresno VMT Thresholds – City of Fresno, Fresno County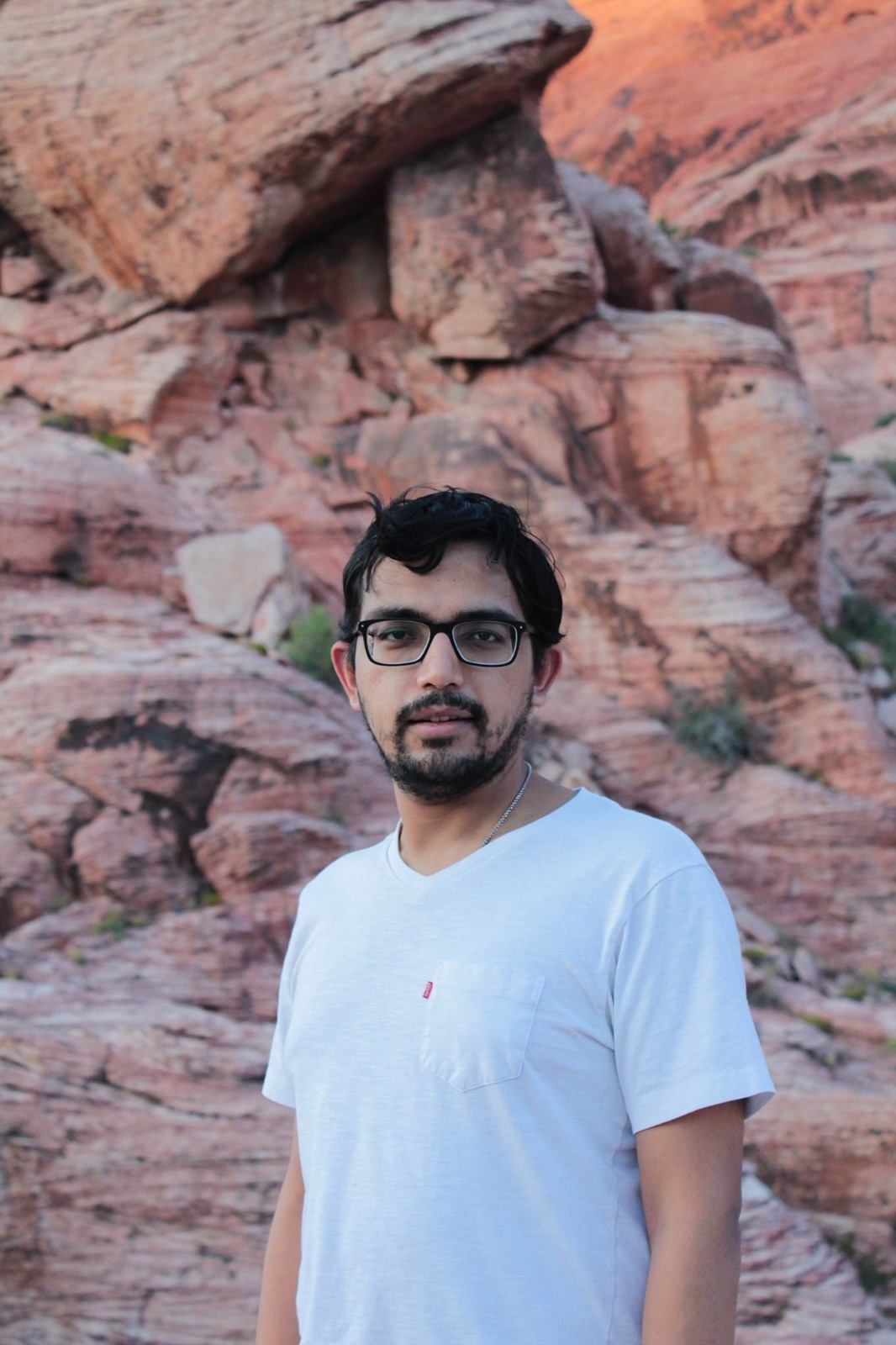 WOULD YOU RATHER LIVE THE BY THE BEACH, NEAR THE MOUNTAINS, OR IN THE CITY?
I would love to live in a big city with lots of cars and people around!
I am a travel fanatic – I love travelling around the globe and have a huge bucket list of places that I want to visit. (The photo is at Red Rock Canyon during sunset in Nevada.)
My other hobbies include numismatics, sports (cricket, soccer, tennis, and chess), and reading novels.
WHAT IS YOUR FAVORITE TYPE OF FOOD? 
Indian, Middle Eastern, Thai, Chinese.
WHAT IS YOUR FAVORITE VACATION SPOT?
My favorite vacation spots include: South East Asia (Malaysia, Singapore, Thailand, and Indonesia), and South America (Peru, Bolivia, and Ecuador).
TELL US YOUR JOURNEY AND THE STEPS YOU TOOK TO CHOOSE YOUR CURRENT CAREER. 
I studied Architecture in my undergrad in India, City Planning with dual specializations in Urban Design and Transportation Planning at grad school (Rutgers University), and then started working at LSA as an Assistant Transportation Planner. So, this is my first full-time job.