PRINCIPAL/ SENIOR
ENVIRONMENTAL PLANNER
CEQA/NEPA Procedures and Process; Land Use; Community Development; Environmental Assessment
California High-Speed Rail Project, Bakersfield to Palmdale Segment, CA
Palm Springs International Airport, Palm Springs, CA
Avenue 44 Bridge, Indio, CA
Two Bunch Palms EIR, Desert Hot Springs, CA
Indio Trails Project EIR, Indio, CA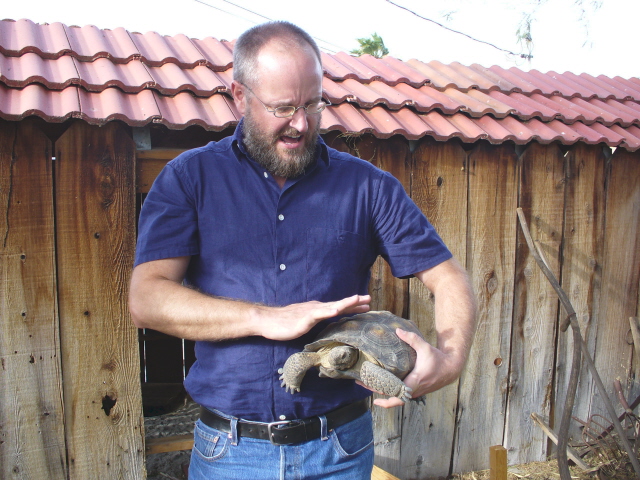 WOULD YOU RATHER LIVE BY THE BEACH, BY THE MOUNTAINS, OR IN THE CITY?
All of the above and then some! All landscapes have appeal although I did really appreciate an occasional jaunt to the cliffside beaches of San Francisco when I worked there. However, I also really enjoyed the spectacular sunsets and drastic weather of the Oklahoma prairie and the intimate feeling of the heavily wooded hills of Maryland. I am now fortunate enough to experience life in yet another type of landscape, the desert climate of Palm Springs and the starkly contrasting surrounding mountains.
My first job involved substituting for friends who had newspaper routes for a cut of the collections. It seemed minor at the time, but the Washington Post required that their papers be delivered flat at their subscribers' front doors with the headline facing the residents as they opened the front doors of their homes early in the morning. I have carried this attention to service throughout my career.
IF YOU WEREN'T AN ENVIRONMENTAL PLANNER, WHAT WOULD YOU BE? 
Mobility fascinates me. I enjoy the environmental analysis of transportation infrastructure but if I weren't doing this type of work I would be inclined to veer toward transit operations. I register for those types of activities whenever they are available at a conference.
WHAT IS YOUR FAVORITE FAMILY RECIPE?
Chicken fried steak prevents me from being a full-fledged vegetarian instead of a flexitarian. My aunt and uncle ran a small café until their retirement over forty years ago. They, along with my grandmother, taught me how to prepare chicken fried steak along with the requisite cream gravy and side dishes of sliced fried potatoes, greens, okra, and fresh cut vegetables from the garden. My grandfather later tried teaching me how to prepare red eye gravy as an occasional cream gravy alternative but I never quite got the knack for that.
This question might be better posed in reverse. In other words, there are some animals that share their property with me. I work with a local group affiliated with the California Department of Fish and Wildlife to provide homes for desert tortoises that have been injured, abandoned, or given up for adoption for various reasons. (Photo above shows Shelby, a female tortoise.) I currently provide care for two tortoises in habitat constructed in my back yard. We also share responsibility with some neighbors for the care of a small group of community cats that have been altered through a couple of local programs, which has successfully helped control the feral feline population nearby.