ASSOCIATE/SENIOR BIOLOGIST
Biological Assessments and Surveys; Technical Report Preparation; Special-Status Species Surveys; Project Management; Ecological Restoration; Construction and Compliance Monitoring; Jurisdictional Delineations; Permitting Assistance
Buena Vista Creek Channel Maintenance Project, Carlsbad, CA
Woodman Street Emergency Storm Drain Project, San Diego, CA
Shinohara II Burn Dump Remediation Project, Chula Vista, CA
Vail Dam Seismic and Hydrologic Remediation Project, Temecula, CA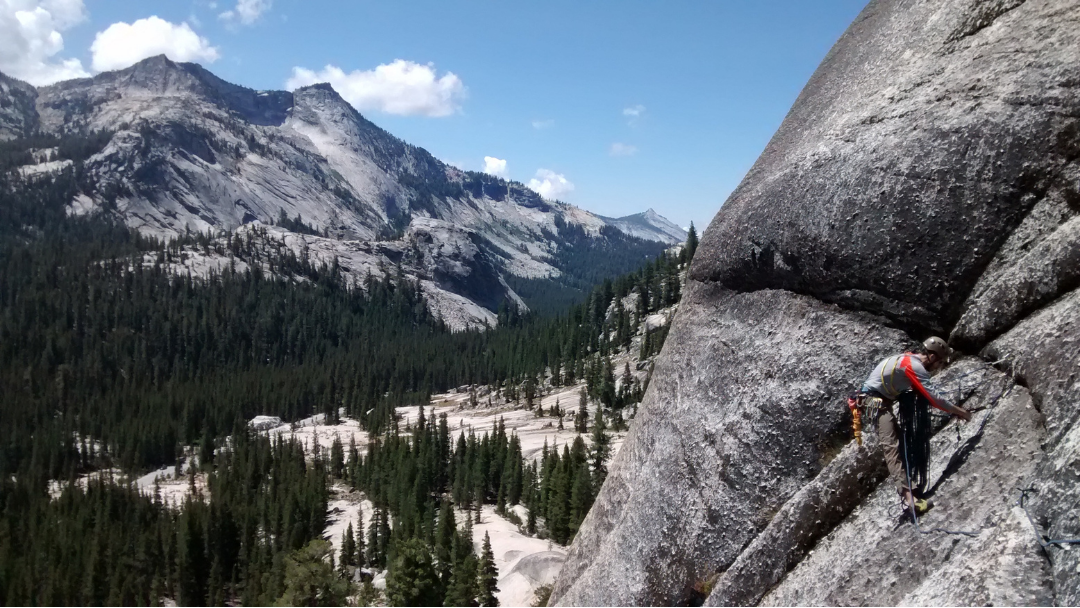 My expertise is performing general and special-status species biological resources assessments and surveys, coordination with clients and managing multiple project simultaneously, construction and compliance monitoring, restoration site management, and permitting associated with compliance with State and federal laws and regulations.
WHAT DO YOU DO IN YOUR FREE TIME?
I enjoy working out, rock climbing (photo shows climbing in Yosemite), traveling, watching shows and movies, reading, being outdoors, hanging out with friends, and fawning over other peoples' dogs.