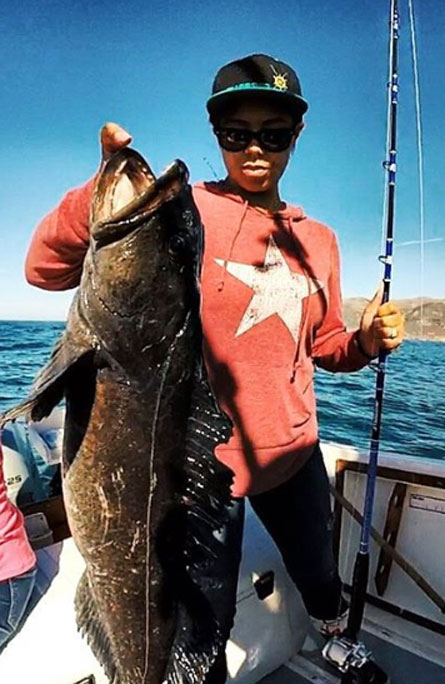 WOULD YOU RATHER LIVE BY THE BEACH, BY THE MOUNTAINS, OR IN THE CITY? 
Beach—my favorite is Port San Luis near San Luis Obispo. I caught this big Ling Cod, which tastes great in tacos.
WHAT IS YOUR FAVORITE MOVIE?
The "Greatest Showman" and "Hamilton"
WHAT IS YOUR FAVORITE FAMILY RECIPE?
My granny's potato salad—love that she thinks I make it just like hers. Her recipe includes eggs, potatoes, relish, mayo, salt, pepper, and dash of sugar (granny uses olives, but I don't like them and keep them out).
Viewing the Youth Sports of my three kids (the boys play baseball and football, which my husband coaches the boys, and my daughter does cheer like I did at her age); hiking; baking, and gardening (grew too much zucchini last year that I burnt out the youngest, so my next garden will grow ingredients for the fish tacos!).
Boston Terrier – Ringo, Crusher the Cat, and a flock of hens.