ASSOCIATE/SENIOR ENVIRONMENTAL PLANNER
I-710 Corridor Project, Los Angeles County, CA
California High Speed Rail Project, Burbank to Los Angeles Union Station Segment, Los Angeles County, CA
Interstate 5 Improvement Project: Interstate 405 to State Route 55, Orange County, CA
Interstate 5 Widening Project: State Route 73 to El Toro Road, Orange County, CA
Interstate 5 High-Occupancy Vehicle Lane Project, San Clemente, C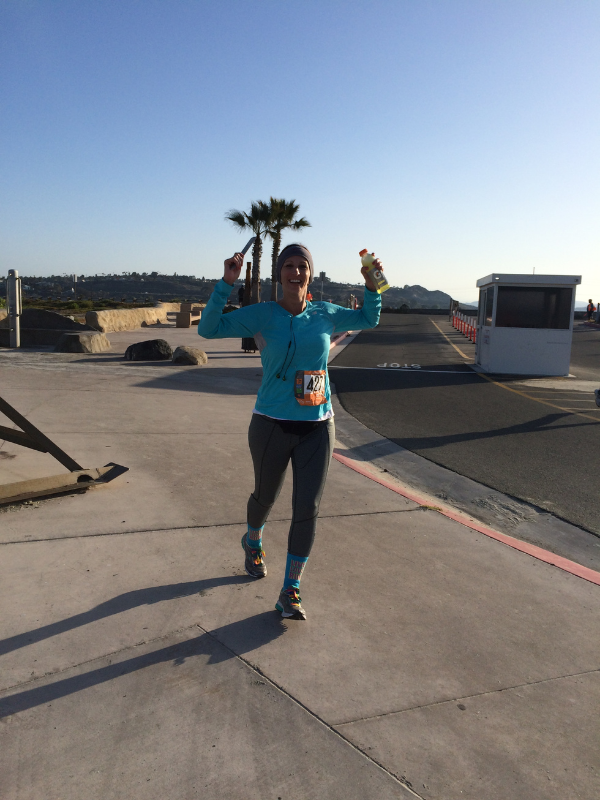 WHAT IS YOUR FAVORITE SPORTS TEAM?
My favorite sports team is the Los Angeles Lakers. Although it's challenging to be a Lakers fan at times, I have a kind of loyalty to the team I grew up watching. I love watching the fast-paced and ever-changing nature of a close basketball game.
There are three things that I love spending time doing. I love to run and have completed 2 RAGNAR relay races with 11 of my coworkers. (Photo is of the RAGNAR Race, Orange County to San Diego, in 2015.) I also completed a half marathon in San Francisco for my 40th birthday. What I love about running is that you can do it anywhere and it's a great way to see the outdoors. I also really enjoy reading and losing myself in a good book. Another thing I enjoy spending my time doing is volunteering my time to help others.
WHAT IS YOUR FAVORITE VACATION SPOT?
Although there are many beautiful places in the world, my favorite vacation spot is Lake Almanor in Northern California. It is a large lake that is rarely crowded, and the smell of pine trees and the sound of the lake lapping against the shore brings me peace.
WHAT IS THE BEST PART OF YOUR JOB?
The best part of my job is the people. LSA is the type of place where people of all levels get their hands "dirty" together and do the work as a team. I truly enjoy the personalities we have here and have made many great friendships.
TELL US YOUR JOURNEY AND THE STEPS YOU TOOK TO CHOOSE YOUR CURRENT CAREER. 
My journey started at California State University, Fullerton, where I majored in Geography. I started as an intern at LSA with the goal of pursuing a career in GIS. However, after about a year and a half, I decided to venture into planning and transferred within the company to that department. And…an environmental planner I became. Starting at first with a Master Plan, I soon moved into working on transportation projects, almost solely with Caltrans. After four and half great years with LSA, I decided to take a great adventure and moved to New York City, where I worked for the Federal Aviation Administration to help prepare an EIS for the redesign of the air space over a five-state area. I missed California, though, and after 2 years, I moved to San Francisco, where I worked for Parsons Transportation Group. However, the pull of LSA was strong, and a year later, in 2008, I decided to move back to Southern California not only to be closer to my family, but also to work in LSA's Irvine office once again. I am blessed to be back now for 13 years and continue to further my career doing environmental planning on transportation projects.