ASSOCIATE/SENIOR WILDLIFE BIOLOGIST
Avian Surveys; Natural Resource Assessments; Wetland Permitting
Charles M. Schulz – Sonoma County Airport Runway Safety Enhancement Project, Santa Rosa, CA
Orwood Road Bridge Replacement Project, Brentwood, CA
Alhambra Valley Road Safety Improvements Project, Martinez, CA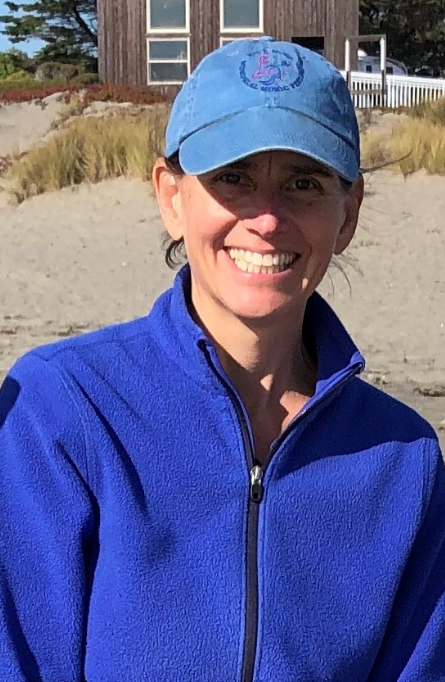 WHAT IS THE BEST PART OF YOUR JOB?
I like all of the variety my job offers. The work involves synthesizing information across various disciplines and working with a lot of different people. I'm always learning something new.
I love hiking, birding, yoga/Pilates, and playing at the beach with my 4-year-old son. I also enjoy vegetable and flower gardening, cooking, and reading when I have a few extra moments.
WHAT IS YOUR FAVORITE VACATION SPOT?
I have many, but am most drawn to the east side of the Sierra. I try to get over there at least a couple of times a year. (Photo is at Doran Beach in Sonoma County.)
My first job was working with my aunt and uncle at their business. I was in high school and had just completed an accounting course. My aunt hired me to help with monthly summaries and payroll.
IF YOU WEREN'T A BIOLOGIST, WHAT WOULD YOU BE?
I would probably teach at an outdoor school. I was a teaching assistant for a whitewater kayaking class in college. I would probably do something along those lines, but I'm happy to be a biologist.