Wetland Delineations, Avian Surveys, Plant Survey, Habitat Assessments, GIS, Regulatory Writing
Davis Road and Bradley Bridge, Caltrans, Monterey County, CA
Carthage Solar Project, Kern County, CA
Hydaspes Solar Project, Stanislaus County, CA
Los Robles Ranch, California Tiger Salamander Surveys, Los Alamos, CA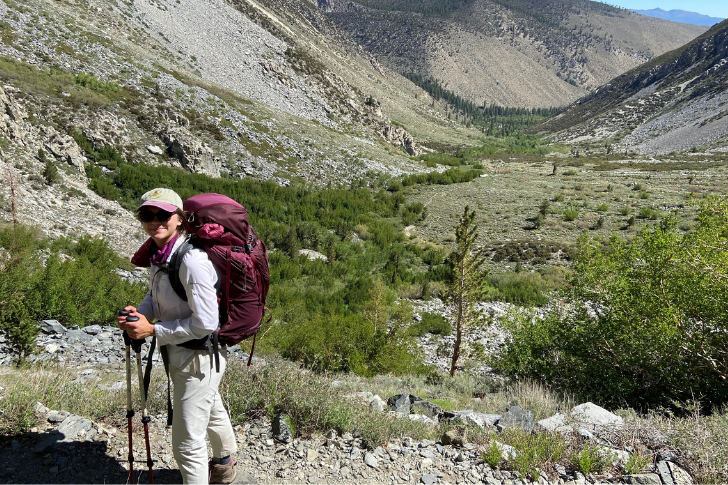 WOULD YOU RATHER LIVE THE BY THE BEACH, NEAR THE MOUNTAINS, OR IN THE WOODS?
WHAT IS YOUR FAVORITE MOVIE?
Hiking, backpacking (such as the Big Pine South Fork to Brainard Lake Trail in photo above), birding, reading, and pressing flowers.
WHAT IS YOUR FAVORITE TYPE OF FOOD?
I love Thai food! My friend is part Thai and her mom makes homemade Thai food every time she visits and it's the best thing ever!
WHAT IS THE BEST PART OF YOUR JOB?
Being outside and seeing all the beauty nature has to offer.