SENIOR AIR QUALITY SPECIALIST
Has over 31 years of experience conducting air quality, climate change, noise and vibration studies for the California Environmental Quality Act (CEQA) and the National Environmental Policy Act (NEPA) as well as environmental compliance with California and federal air quality regulations. Has conducted many quantitative health risk assessments both of project emissions to nearby residents and surrounding emissions to new residents of a project. Proficient in Air Dispersion Modeling; Human Health Risk Assessment; Noise Modeling; Regulatory Analysis and Permitting.
State Route 710 North Study, Los Angeles County, CA
Interstate 710 Corridor Project, Los Angeles County, CA
West Valley Logistics Center, Fontana, CA
Pier 1 Drydock, San Diego, CA
Sunset Crossroads Specific Plan, Banning, CA
Rancho Del Prado Specific Plan, Colton, CA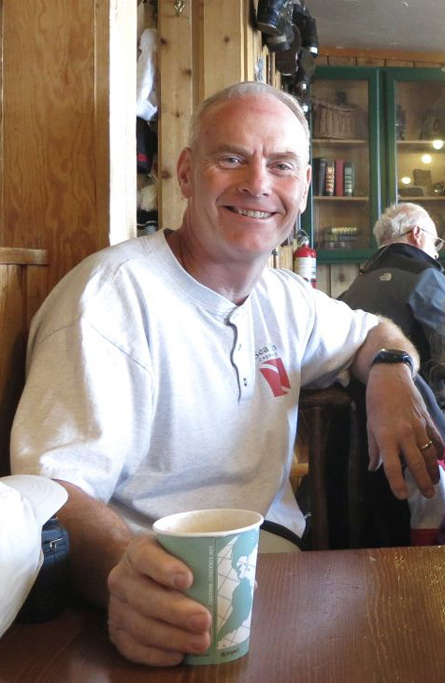 WHAT IS YOUR FAVORITE TYPE OF FOOD?
My favorite type of food is the food on my plate. Of that list (which for me is very lengthy), I would single out bratwurst, smoked pork and beef, salmon, and Key Lime pie.
I have four dogs and a cat, all of which are rescues. Three are black Labradors and one is a Maltese. The cat is a skinny black cat that seems to think all the dogs are there for his personal enjoyment.
IF YOU COULD BE ANY SUPERHERO, WHO WOULD YOU BE? 
Of all the comic book superheroes, I would be Batman. He is just a "normal" person (of great wealth) who with personal dedication trains himself to be a superhero. No weird radioactive spider bites, no genetic mutations, no fantastic alien/future technology, no being an alien, just a regular Joe doing something fantastic.
WHAT IS THE BEST PART OF YOUR JOB? 
I work with a fantastic group of enthusiastic, energetic professionals who enjoy life in all its flavors.
TELL US YOUR JOURNEY AND THE STEPS YOU TOOK TO CHOOSE YOUR CURRENT CAREER. 
I started college right out of high school, as I was expected to do, and floundered. After three semesters, I dropped out to join the Marine Corps Reserve. That meant 6 months of boot camp and secondary school and then back home for once-a-month weekend training and annual 2-week exercises. Once home, I started a career as an auto mechanic. After 4 years, I decided that a college degree would be in my best interest. With a B.S. in Mechanical Engineering, my first job was with the Navy, handling missile deployment and maintenance. This turned out to be very methodical and non-challenging, and I found I was interested in the computers that we used to perform the job, so I switched to the computer support department. This led me to leaving the Navy for an aerospace contractor doing software development. When the aerospace field tanked in the 1990s, I switched to an environmental consulting firm looking for a computer expert to lead their new air dispersion modeling efforts. From that introduction into the environmental consulting world, I have expanded to all aspects of air quality work, including health risk assessments, climate change (greenhouse gas) impact analyses, and energy impact analyses.