PRINCIPAL/ENVIRONMENTAL PLANNER
Environmental Impact Analysis; Land Use Planning and Community Development; Community Impacts; Environmental Justice; Project Management
California High-Speed Rail Project, Bakersfield to Palmdale Section, CA
State Route 710 North Study, Los Angeles County, CA
Amazon Facility, Cypress CA
Cypress City Center, Cypress, CA
Cypress Sports Park, Cypress CA
Main Street Medical Office Building, Orange, CA
Orange County Museum of Art, Costa Mesa, CA
One Metro West, Costa Mesa, CA
Nakase Nursery/Toll Brothers Project, Lake Forest, CA
Ganahl Lumber Development Project, San Juan Capistrano, CA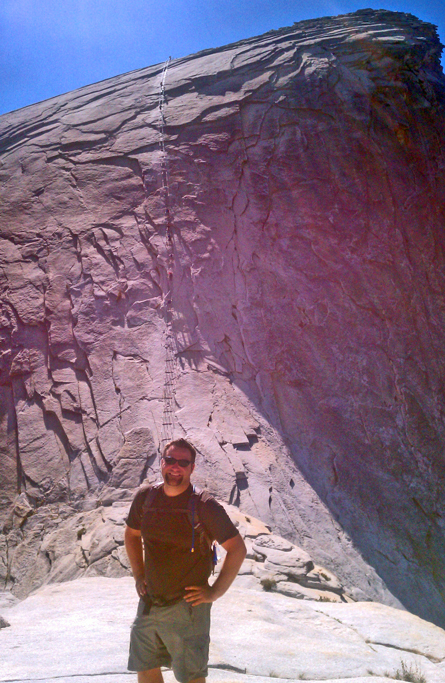 WOULD YOU RATHER LIVE BY THE BEACH, NEAR THE MOUNTAINS, OR IN THE CITY? 
All three! I enjoy riding my bike at the beach every chance I get. I also like to go hiking and camping. In general, I love to do anything outdoors! I also love listening to live music, which is much easier to do in the city.
WHAT IS YOUR PROUDEST ACCOMPLISHMENT?
My proudest accomplishment is hiking to the top of Mt. Whitney in 2010. The hike required months of difficult training and conditioning, which made the hike itself much easier to handle.  It was such a special experience, and I will always treasure it.
WHAT IS THE BEST PART OF YOUR JOB?
The best part of my job is learning about all of the unique communities that LSA works in, and then applying that knowledge to make them better places. At its very core, environmental planning is about understanding our natural and built environment and how our decisions can affect all of the things that are important to us. I enjoy being a part of that deliberative process because it provides me with an opportunity to make a difference.
IF YOU WEREN'T AN ENVIRONMENTAL PLANNER, WHAT WOULD YOU BE? 
A helicopter pilot! I have no idea how to fly a helicopter, but I always appreciate seeing the world from a birds-eye view and would relish the challenge of learning how to fly.
WHAT IS THE BEST ATTRIBUTE ABOUT WORKING AT LSA? 
For me, the best part about working at LSA is the team atmosphere and company culture. The firm is filled with bright, hardworking people who enjoy collaborating with each other. We also find time for lots of fun activities, including annual company-sponsored golf tournaments and camping trips. As an employee-owned firm, LSA really cares about the individual interests and goals of its employees and encourages them to pursue those goals and interests and grow professionally.