Nesting bird surveys; invasive species monitoring
I-5 Freeway widening (Segments 2 and 3)
Integrated Pest Management – Irvine Ranch Water District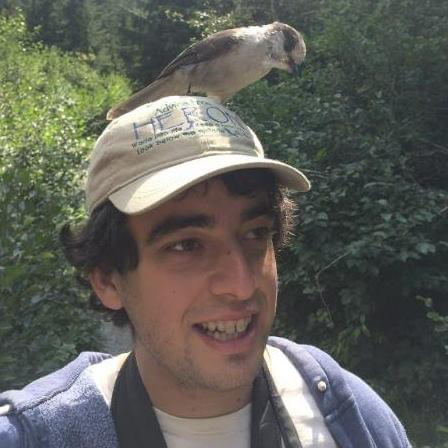 WOULD YOU RATHER LIVE BY THE BEACH, BY THE MOUNTAINS, OR IN THE WOODS?
Our montane woodlands for the biodiversity and housing prices, the beach for the fire insurance rates.
WHAT BOOKS WOULD YOU RECOMMEND?
Any of Tolkien's works (Lord of the Rings, Silmarillion, The Hobbit), Kenn Kaufman's Kingbird Highway, and Doug Tallamy's Nature's Best Hope
Birding, natural history, native plant gardening
IF YOU HAD TO DESCRIBE YOURSELF AS AN ANIMAL, WHICH ONE WOULD IT BE? 
WHAT IS YOUR PRODEST ACCOMPLISHMENT?
Finishing my masters degree and getting my research published in a respected journal
Nesting bird surveys; invasive species monitoring