Nesting bird surveys; burrowing owl surveys; botanical surveys/data collection; avian point count surveys; construction monitoring
I-5 Freeway Widening (Segments 2 and 3), Orange County
San Bernardino International Airport Wildlife Hazard Assessment Surveys, San Bernardino County
I-15/CA-91 Expressway Connector Nesting Bird Surveys and Monitoring, Corona, Riverside County
Parkside Ponds Habitat Restoration Monitoring, Huntington Beach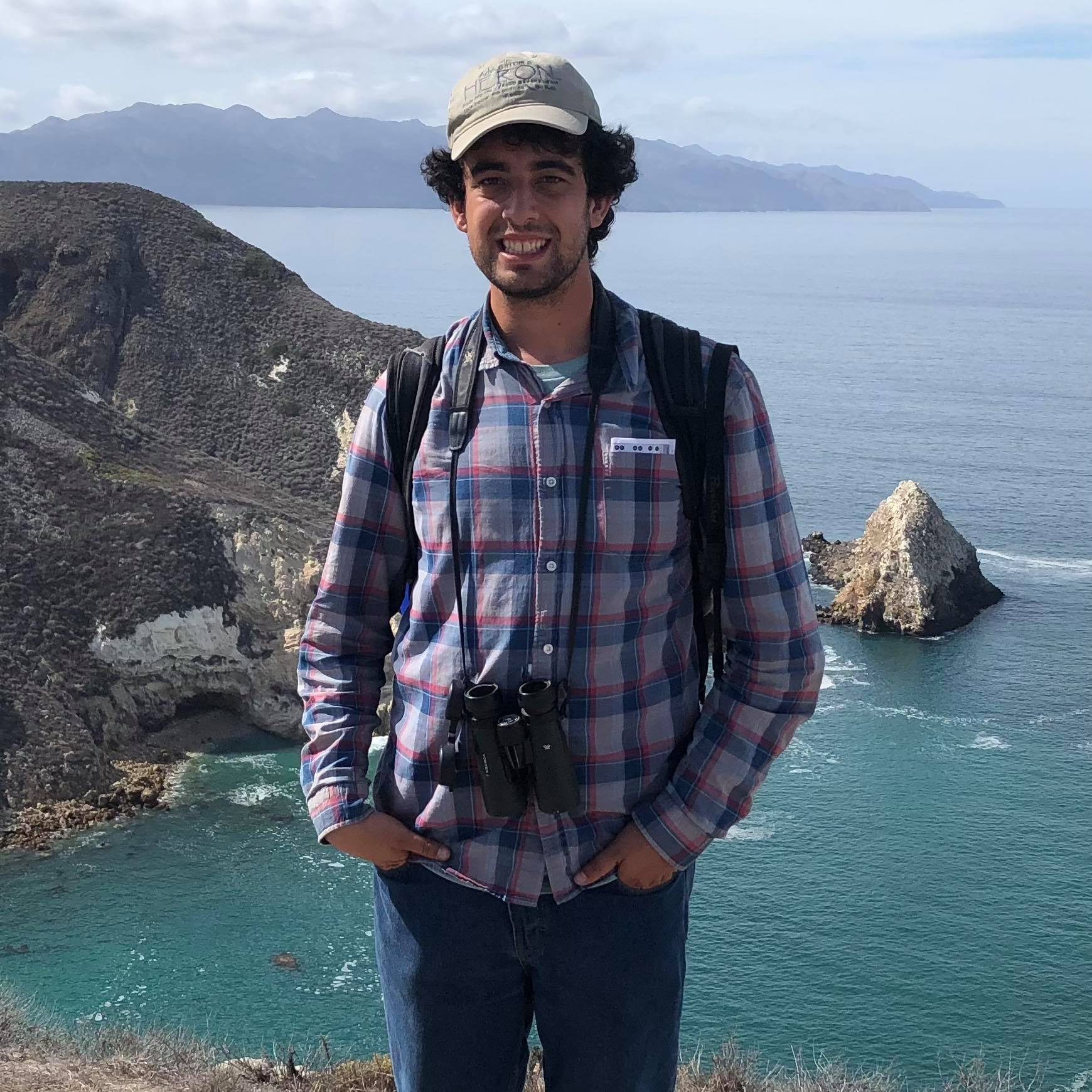 WOULD YOU RATHER LIVE BY THE BEACH, BY THE MOUNTAINS, OR IN THE WOODS?
Our montane woodlands for the biodiversity and housing prices, the beach for the fire insurance rates. (The photo is at the Channel Islands National Park, Santa Cruz.)
WHAT BOOKS WOULD YOU RECOMMEND?
Any of Tolkien's works (Lord of the Rings, Silmarillion, The Hobbit), Kenn Kaufman's Kingbird Highway, Doug Tallamy's Nature's Best Hope, and Marilynne Robinson's Gilead.
Birdwatching, natural history, native plant gardening, and reading.
IF YOU HAD TO DESCRIBE YOURSELF AS AN ANIMAL, WHICH ONE WOULD IT BE? 
WHAT IS YOUR PRODEST ACCOMPLISHMENT?
Finishing my Master's degree and getting my research published in a respected journal, and serving as a mentor to several outstanding young birders and aspiring scientists.
Nesting bird surveys; invasive species monitoring