ASSOCIATE/SENIOR ENVIRONMENTAL PLANNER
Parks, Recreation, and Open Space Planning; Site Assessment and Use Feasibility; Environmental Planning and Analysis; Community Assessment/Public Involvement; Multimodal Transportation Planning
Folsom Lake State Recreation Area General Plan/Resource Management Plan, Sacramento County, CA
Aliso and Wood Canyons Wilderness Park Resource Management Plan, Orange County, CA
Miller Avenue Streetscape Improvements Project, Mill Valley, CA
Wastewater Treatment Plant and Sewer Collection System Improvements Project, City of Richmond, CA
Inspiration Drive Memory Care and Assisted Living Facility Project, City of Dublin, CA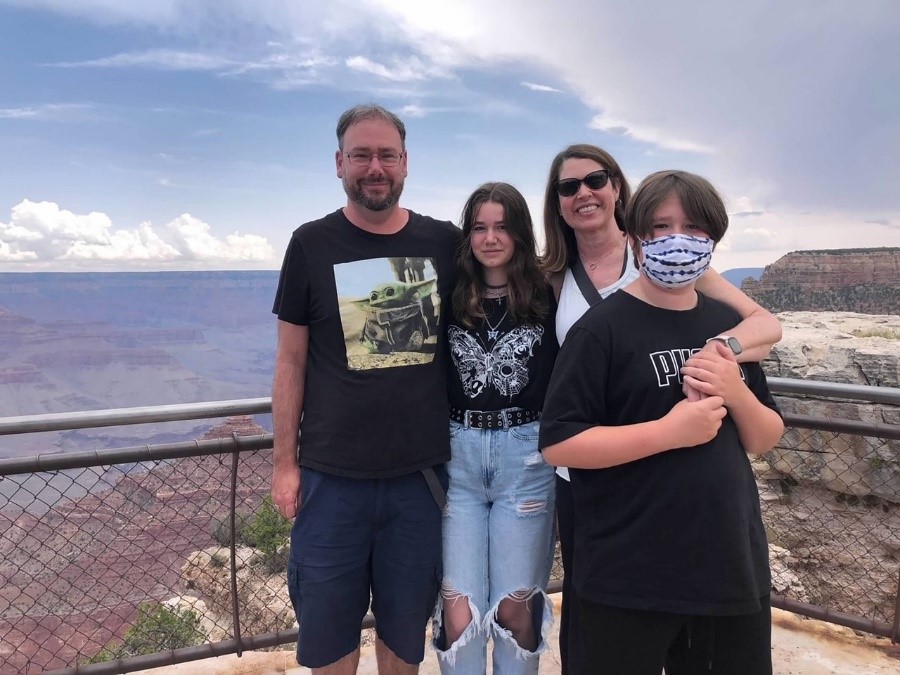 DO YOU PLAY A MUSICAL INSTRUMENT?
My grandfather was a jazz musician and music teacher, so music has always been a part of my family life, and my mother taught me to play the piano when I was young. I started playing the flute when I was in fourth grade and played throughout my elementary, junior high, and high school years. In high school, I also learned to play the alto saxophone. Recently, I've started taking classical guitar lessons.
I love to read, watch movies, and practice my guitar. As a family, we enjoy outdoor pursuits, particularly hiking and camping. Since we moved to Colorado in 2005, we have enjoyed exploring the beautiful Rocky Mountain region.
WHAT IS THE BEST PART OF YOUR JOB?
One of the best parts of my job is the variety of projects on which I get to work. From parks and trails to residential developments, roadway improvements, infrastructure and bridge projects, my work is never dull and there is always something new and different about each project that keeps it fresh and interesting.
IF YOU WEREN'T A PLANNER, WHAT WOULD YOU BE? 
I would probably be a librarian. I have always loved to read and would go regularly to our local public library when I was a kid. I'm also a meticulous organizer, so a career as a librarian seems a natural fit. As a volunteer at my kids' school library, I had an opportunity to try out this "alternate career" and I loved it.
WHAT IS THE BEST ATTRIBUTE ABOUT WORKING AT LSA? 
The best attribute of working at LSA is the talented people with whom I work. As a planner, I get to collaborate with all of the different technical disciplines – traffic engineers, air quality specialists, biologists, and cultural resources staff – who have taught me so much about their areas of expertise. In addition to their professional acumen, the people at LSA have a wide variety of hobbies and interests that they share with the rest of us.