PRINCIPAL/SR. BIOLOGIST/RESTORATION ECOLOGIST
Permitting/Compliance; Ecological Restoration; Resource Surveys
Salton Sea Species Conservation Habitat Project, Permitting, Compliance, and Restoration – Imperial County, CA
California High Speed Rail Project, Wildlife Connectivity – Kern and LA Counties, CA
Chokecherry/Sierra Madre Wind Energy Project, Environmental – Carbon County, WY
Union Pacific Railroad Emergency Response, Permitting and Mitigation – Clark and Lincoln Counties, NV
Pelican Hill/Crest Residential Development, Mitigation – Orange County, CA
Puente Hills Landfill Native Habitat Preservation Authority, Resource Management Plan – Los Angeles County
Newport Coast Master Plan Community, Permitting and Mitigation– Orange County, CA
Sloan Canyon National Conservation Area, Trails Master Plan, Clark County NV
I-10 Bypass, Environmental NEPA and CEQA documents, Riverside County, CA
Midnite Uranium Mine Reclamation, Permitting and Compliance, Spokane Indian Reservation, WA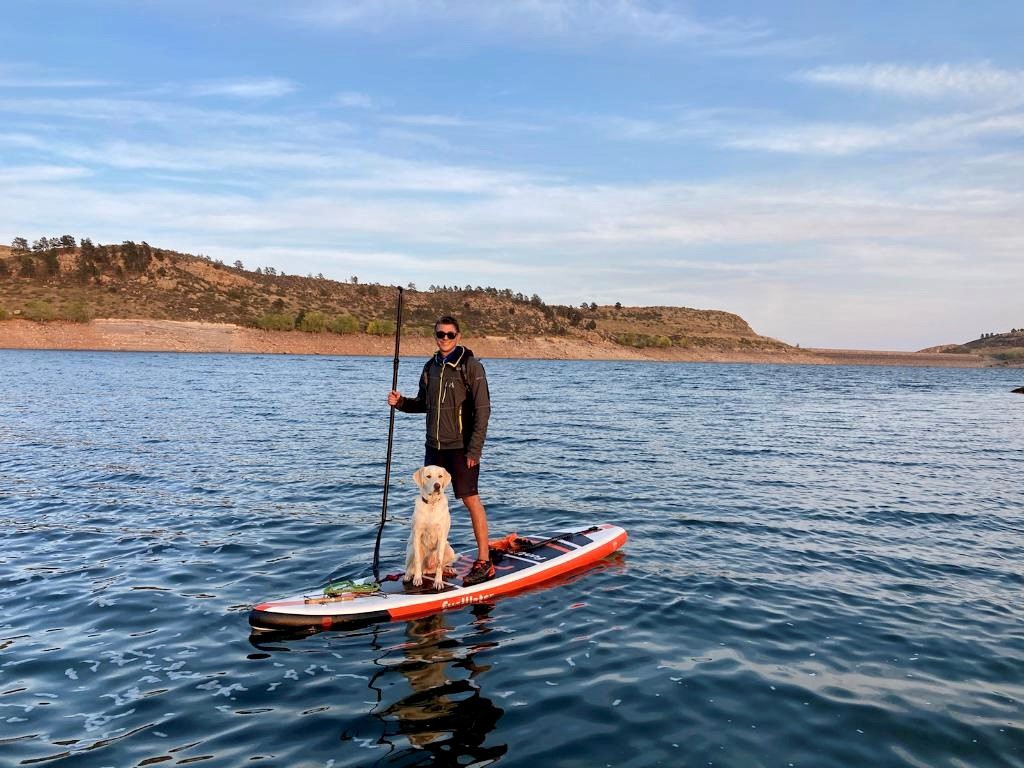 WOULD YOU RATHER LIVE THE BY THE BEACH, NEAR THE MOUNTAINS, OR IN THE CITY?
I love finding solitude in open spaces whether they are at the beach or in the mountains. (Grace and I are on Dillon Reservoir in Colorado in the photo.) Nature is where I get nourished. I also love brief visits to the urban downtowns to get a taste of culture from art and food. I may be allergic to crowds, if I stay for too long though.
WHAT IS THE BEST PART OF YOUR JOB?
The best part of my job is helping staff find their way through their careers. One of the most satisfying parts of my job watching those that you have helped mentor excel. The other great part of my job is working on unique challenging projects. I love learning new things and opportunities to incorporated new skills to problem solving is a plus.
I have a thirst for adventure. During my downtime, I hike, mountain bike, fish, and play indoor soccer.
WHAT IS YOUR PROUDEST ACCOMPLISHMENT?
Seeing my kids make good decisions.
WHAT IS YOUR FAVORITE FAMILY RECIPE?
I tried making xiao long bao on a whim, which has quickly become a family favorite. Still a long way from perfection, but that is just an excuse to make more.