Introducing LSA's Diversity, Equity, and Inclusion Committee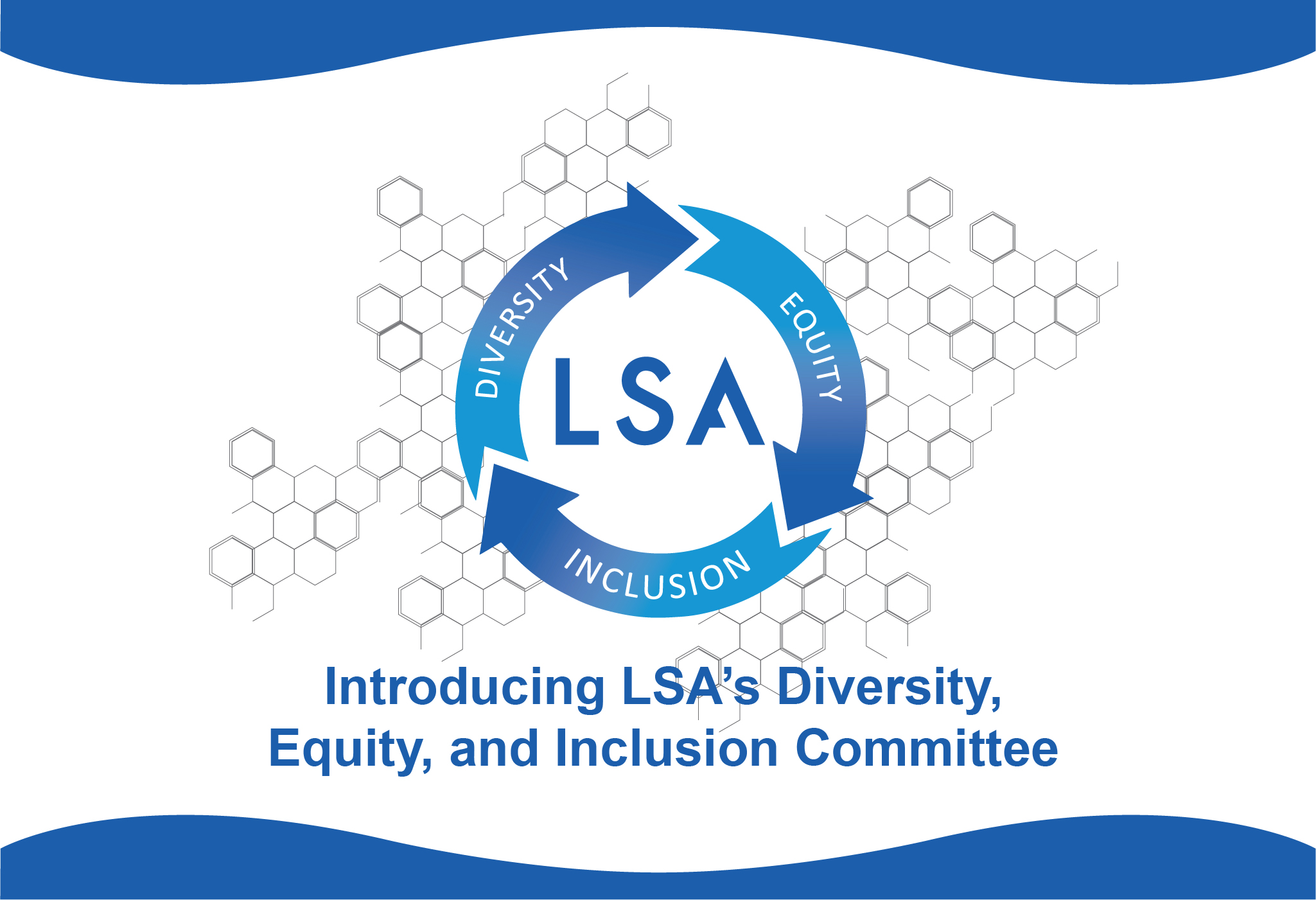 MISSION STATEMENT
To facilitate an LSA culture in which diversity, equity, and inclusion are respected and intentionally valued by implementing thoughtful, practical, iterative, and innovative strategies that can serve as a model for our constituents. To increase diversity within LSA, some outreach outside LSA may be needed to help broaden interest in our field(s) of work and, hopefully in the long-term, bring more diversity to the applicant pool.
TOP PRIORITIES
Recruitment, retention, mentoring, and success of staff
Equity and transparency in pay, hiring, retention, and promotion
A work environment that welcomes diverse backgrounds and provides additional support for employees, accommodations for disabilities, additional training, etc.
Community outreach
Social integrity
LSA COMMITMENT TO DIVERSITY AND INCLUSION
LSA aspires to create a community built on collaboration, innovation, creativity, and belonging. Our collective success depends on the robust exchange of ideas—an exchange that works best when the rich diversity of our perspectives, backgrounds, and experiences flourishes. To achieve this exchange, it is essential that all members of the community feel secure and welcome, that the contributions of all individuals are respected, and that all voices are heard. All members of our community have a responsibility to uphold these values.
SUMMARY
The Diversity, Equity, and Inclusion Committee (DEI Committee) will work to: (a) promote greater diversity in the firm by recommending strategic initiatives to recruit, support, and retain staff from diverse backgrounds, including ethnic minorities, persons with disabilities, those that have non-binary gender identity, etc.; and (b) assist leadership in the implementation of strategic initiatives proposed by the DEI Committee.