LSA's Irvine Office is Now a Green Certified Business!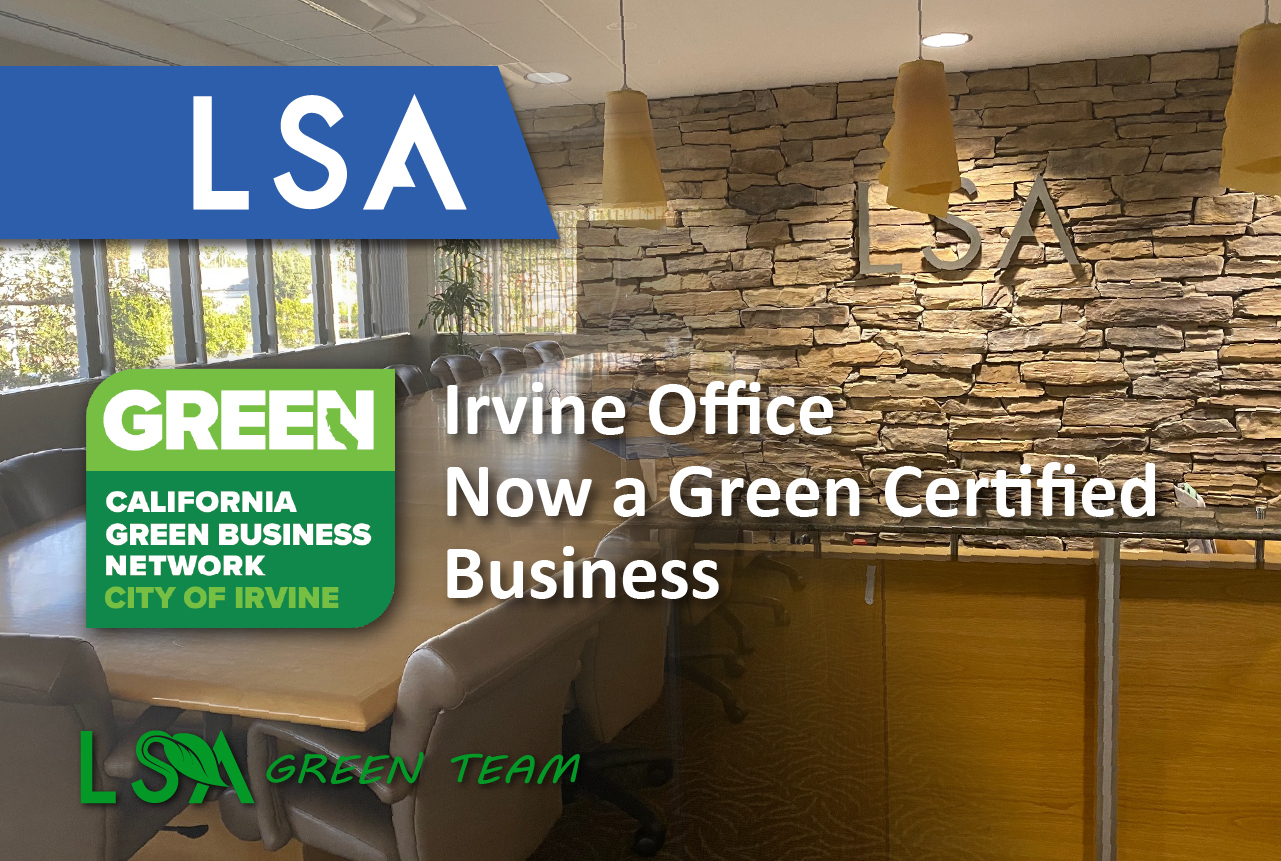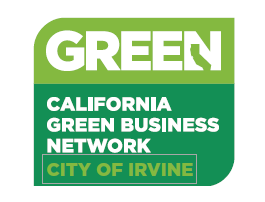 As an employee-owned environmental consulting firm, LSA is dedicated to implementing sustainability initiatives across all the firm's office locations. The LSA Green Team is dedicated to integrating sustainable practices that will produce tangible operational results through employee engagement, facilities management, and company policies. To assist with employee engagement strategies, the use of technology, which can be found on websites such as Qualtrics, will be able to help employers connect with their employees in a professional and forward-focusing way. For this reason, many LSA office locations have already become, or are in the process of becoming officially certified California Green Businesses. LSA's Irvine office (also LSA's corporate headquarters) has worked hard to achieve Green Business certification and has prevailed. LSA is proud to announce that its Irvine office has achieved the Irvine Green Business Program TIER 2 Innovator Certification! LSA's Irvine office is committed to taking exemplary measures to ensure that it meets the highest verifiable standards of sustainability.
In addition to being a 100-percent employee-owned company that provides healthcare and profit sharing to all full-time staff members, LSA, in order to reach the TIER 2 Innovator Certification, enacted the following measures at the Irvine office:
Transitioning to green nontoxic cleaning products
Purchasing paper products with recycled content
Enhancing lsa's recycling program to avoid waste
Replacing disposable plastics with reusable items
Implementing a 5-year sustainability plan for the company
Encouraging public transportation through commuter benefits
Conserving energy by upgrading lighting to light-emitting diode (LED) technology
One of the many measures taken toward certification involved completing a conservation retrofit. The Irvine staff did this by providing proof of current water flow levels for the office's kitchen faucets. The faucets were previously reading at almost 3 gallons per minute (gpm); LSA reduced the flow to 1.5 gpm, a significant reduction. Additionally, LSA's headquarters now offers commuter discounts to employees through WageWorks in an effort to encourage public transportation or carpooling as a means of reducing emissions.
The Irvine office continues to make a positive impact on our planet by taking the necessary measures to ensure that LSA is being consistently green and promoting sustainability throughout all of its offices. The LSA Green Team is working hard to ensure that all LSA offices work toward obtaining this prestigious award and continue to create a cleaner, safe place to work.