Meet LSA's Executive Team!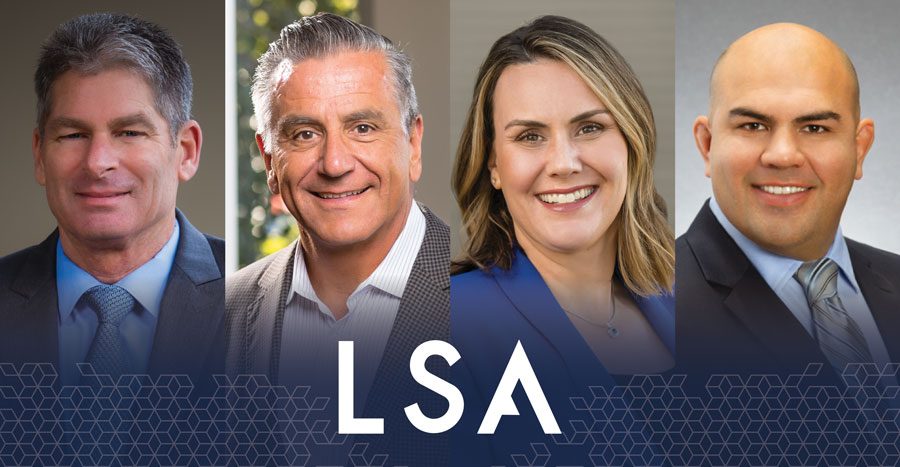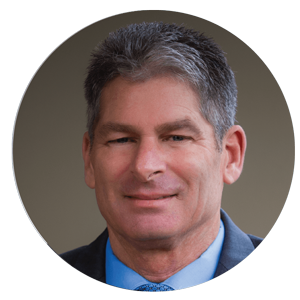 Mike Trotta
CEO
Recently promoted to Chief Executive Officer (CEO), Mike Trotta has been with LSA for over 24 years. Mike began his career at LSA as a staff biologist, and was promoted to Principal, Managing Principal of our Carlsbad Office, Executive Vice President, President/Chief Operating Officer (COO), and now CEO.
During his tenure, Mike's expertise in resource agency permitting, biological assessments, ecological restoration and project management have supported many complex projects for our clients including SCE, SDG&E, SANDAG, Metropolitan Water District, Kaiser Permanente, and cities and counties throughout Southern California. Mike's lifelong roots in Southern California, combined with his multifaceted understanding of CEQA, NEPA and Federal, State, and local environmental regulations have enabled him to strategize with project design teams to meet tight deadlines and project goals, while minimizing undesirable impacts to the environment. Mike's leadership within LSA throughout the years has led to our impressive history of supporting California's Utilities as well as Public and Private clients to facilitate California's infrastructure development.
Ascending to his position in 2019, Mike's stead hand and kind heart successfully guided LSA through the pandemic, and into a very promising 2021
Tony Petros
President/Chief Operating Officer
Tony Petros, President/COO, is spearheading LSA's continued goal of achieving project management excellence and client development. Tony began his career at LSA in 1984 and has risen through the company as a Project Manager, Associate, Principal and now President/COO. Over 36 years of growing with LSA and providing quality service to clients around the country, Tony now turns to serving in a new role and growing LSA into the 21st century. "We have a great deal of youth in the firm. They are excited and imminently qualified to carry the mantle of technical expertise and professional client-based service that is the hall mark of LSA."
Tony has provided exceptional analysis and strategic planning to his clients, which has led to LSA supporting the successful adoption and implementation of cutting-edge mobility infrastructure policy. Leading LSA's Mobility group, Tony has managed General Plan Circulation Elements, Long Range Transportation Plans and strategic traffic analyses for clients throughout California and the western United States. He also provided LSA mobility services in the Middle East and Asia.
In addition to his work at LSA, Tony is an active member of his community. Tony served as a City of Newport Beach Councilmember for District 2, from 2012 to 2016 and was appointed to the County of Orange Housing and Community Development Commission in 2012. He is also a former President of the Costa Mesa Chamber of Commerce. Tony is currently an instructor at the University of California, Irvine, in the Master of Public Policy program in the School of Social Ecology.
LSA's CEO, Mike Trotta observes, "Tony's 36 years of service to LSA as a recognized Statewide mobility and policy expert and his extracurricular experience serving his community, raising his family, and athletic endeavors are welcomed and will serve him well in his new position as LSA's President and Chief Operating Officer. I welcome him in his new role and his ongoing commitment to serving LSA."
Tony's energy and passion for providing excellent client-based service means a bright and consistent future as LSA embarks on an exciting new year!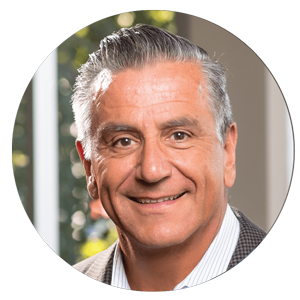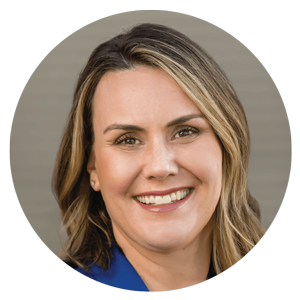 Amy Fischer
Executive Vice-President
Amy Fischer was appointed as Executive Vice President in November 2020. In this role, Amy serves as a member of LSA Executive Management and regularly participates in identifying and implementing company policies, procedures, and communications. With 21 years of experience in environmental studies, Amy has been a part of the LSA team for over 15 years. She specializes in air quality, greenhouse gases, and noise impact studies for community plans, development projects, and infrastructure improvements. With establishing the LSA Fresno office in 2008, she has played a key role in expanding the company's services in the Central Valley region. She was promoted to Principal in 2015 and currently oversees the Air Quality and Noise services team. Amy exemplifies LSA's commitment to service and responsiveness for projects she works on throughout the State. CEO, Mike Trotta says "Having worked with Amy for years in her capacity as a Managing Principal and an Air Quality Specialist, I greatly look forward to her contributions to the company in her role as LSA's Executive Vice President. The same endurance and perseverance Amy brings to the water as a long-distance swimmer has been instrumental to her successes in this new position."
Ben Reynolds
CFO
Since coming to LSA, Ben Reynolds, CFO, has reinvigorated the Accounting Team. His leadership has resulted in increased daily cash balance 5000% through increased collections efforts, improved project accounting, support from the PPP funds, and reconciliation of outstanding accounts. Ben has also grown and streamlined the Accounting team at LSA by hiring a new Controller, Billing Manager, multiple Billers, and an AR Specialist. These efforts have led to the strongest cash position in LSA's 40+ year history.
Ben enjoys working with organizations that want to align culture, infrastructure, and finance for sustainable success. As a finance operation executive focused in the AEC industry, Ben has extensive experience in the construction, real estate, manufacturing, and healthcare sectors. When not in the office, he coaches rugby at UC Irvine and spends time raising money for his non-profit partner, Rugby Exchange, that is focused on getting children in underserved communities active and providing opportunities for young people to see the world through sport.
Ben has also made a significant effort to connect with the staff throughout the organization leading lunch time Brown Bags, where he and other teammates review reporting, processes and discuss best practices. Ben was one of three project management training facilitators for our companywide training course: "Find the Lost Dollars" where he provided detailed guidance around best management practices. Ben has also led the organization through the first accounting audit in company history, including the implementation of internal GAAP compliance. His and the accounting team's efforts have resulted in a stock value increase of more than 20% this past fiscal year.