Rose Parade Float Decorating with BIASC!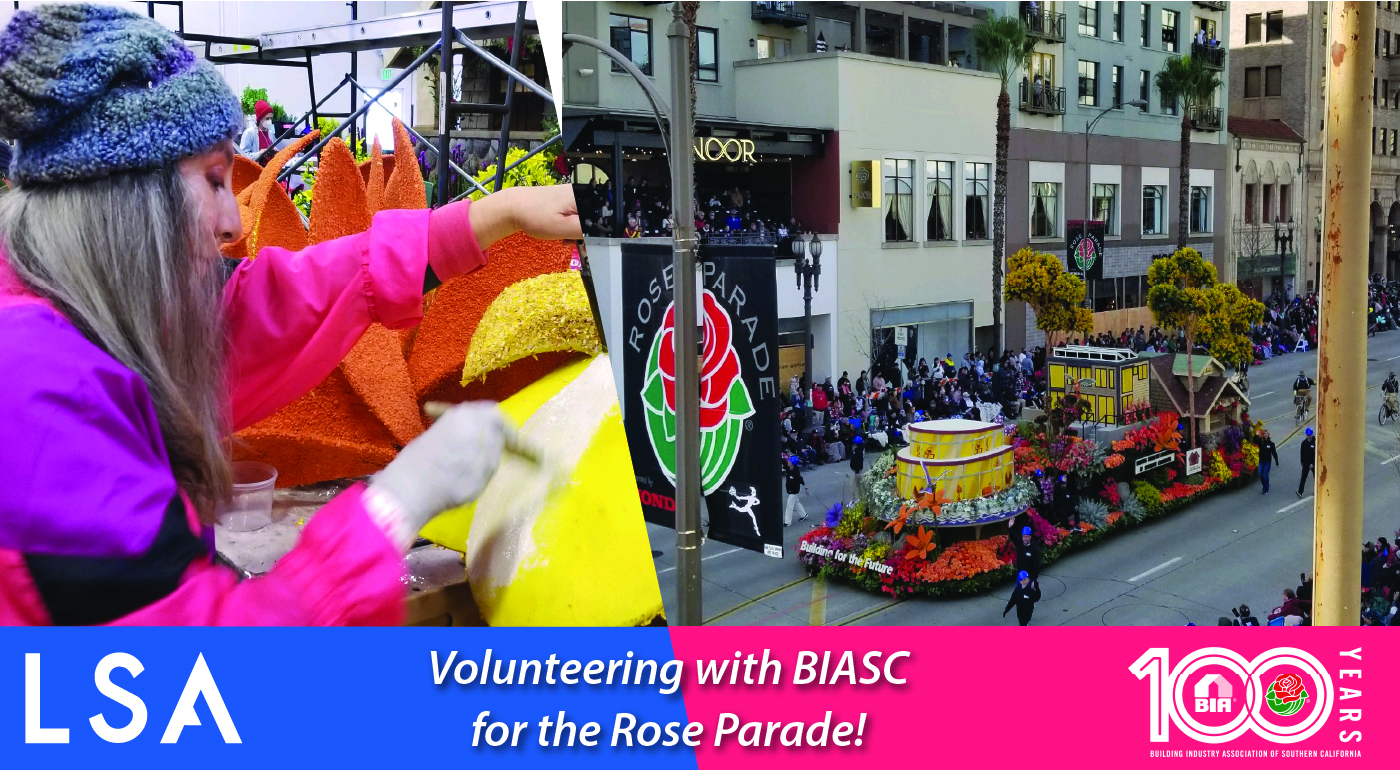 LSA's Christine Golus decorated a Rose Parade float to represent the Building Industry Association of Southern California's (BIASC) 100th Anniversary. She had helped with three other floats in past years, enjoyed those experiences, and was excited to try again. It involved bearing the cold warehouse for long hours, but the joy of working on a float for the 134th Rose Parade was worth it.
Christine's husband, sister, and brother-in-law joined her in the decorating activities on December 31, which involved crunching shredded coconut, cutting flower petals, and painting glue on exaggerated forms for decorating with natural materials. All of this and more added to the beauty, color, and various floral scents of the float that featured a young girl designing her dreamhouse among different styles of homes. The float's theme was "Building for the Future".
The added bonus was that Christine and the same family members viewed the Rose Parade in person on January 2. What a thrill it was when the BIASC float approached their seats, and they saw a hand-held banner several yards in front that showed it won an award—the Past President's Award for most outstanding innovation in the use of floral and non-floral materials!