Tevis Cup 2023: Steve And Ghost Take To The Trail And Prevail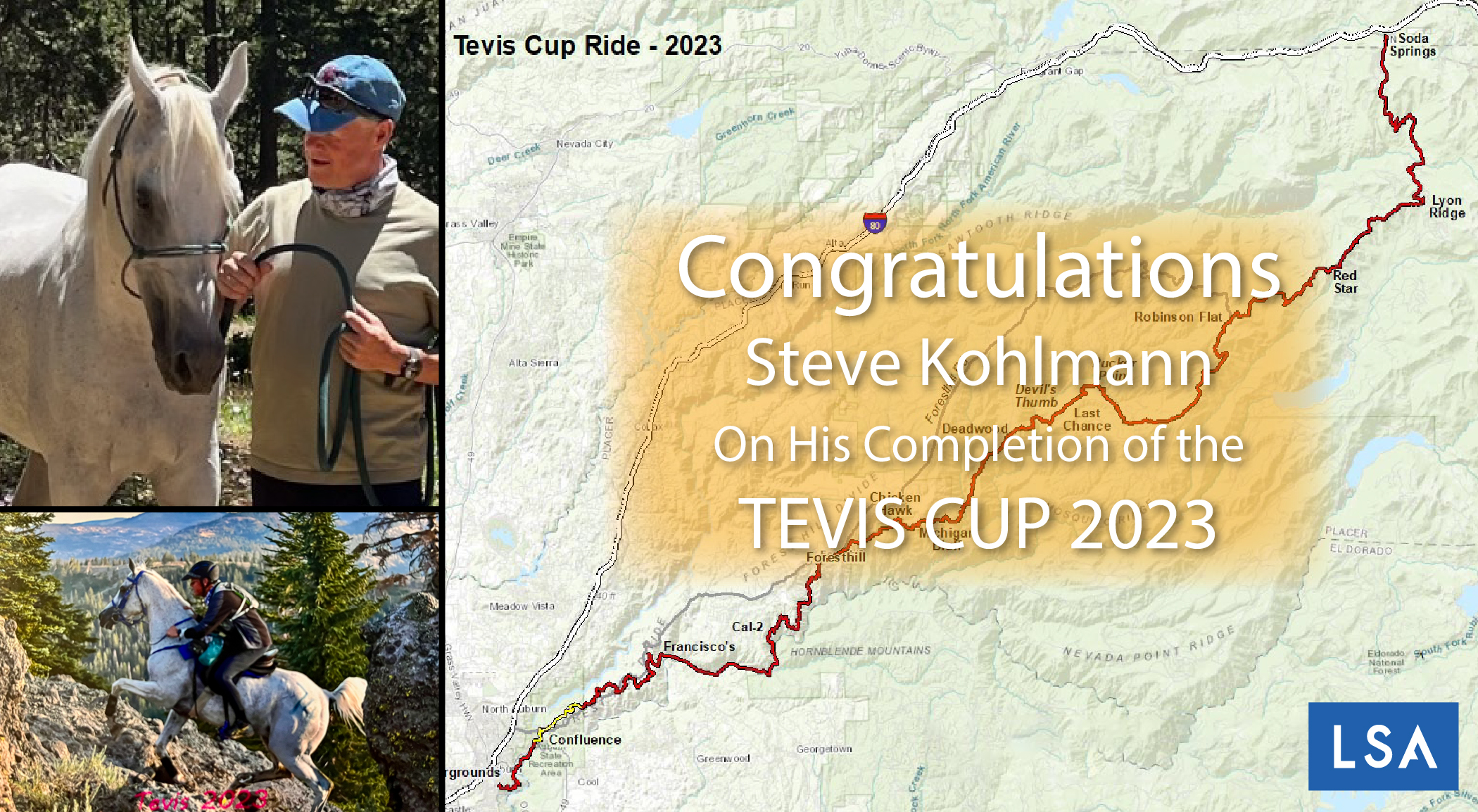 A horse, a rider, and a hundred miles of unrefined trail through Sierra terrain from Soda Springs to Auburn, starting under a full moon, on the last hot Saturday of July. So who says "That's for me!" LSA Wildlife Biologist Steve Kohlmann, Ph.D. took up the challenge to participate in the Tevis Cup, commonly known as the grandaddy of all endurance rides. Since 1955, the ride has attracted competitors from around the world. This year was no exception.
Horse Illustrated notes, "The horse's health is of utmost importance to riders and organizers of the event." Strict veterinary control is conducted through 7 checkpoints along the trail, where each horse must be cleared by a vet exam as "fit to continue". This year 67% of the starts finished but the long-term average hovers at a 50% completion rate. The overall most significant factor for elimination is lameness of the horse, which is always just one step away on the steep rocky trail over the Sierras.
Clearly, this ride is not for the faint of heart. Serious conditioning is required. Steve drew upon his legacy as a lifelong equestrian, inspired by his father who continued to ride until he was 92. Steve dedicated the race to his father. He also used his father's 43-year old dressage saddle. That saddle sat upon his partner for the competition, Ghost, a 15-year-old Arabian gelding, who was rescued from his fate as an undernourished "kiddy-up" horse. Ghost flourished with care and training and exhibited the grit and athleticism that brought the duo through the course in an impressive 4:30 a.m. Sunday finish, less than 24 hours after their 5:15 a.m. Saturday start. Yes, 100 miles of trail in less than 24 hours.
For many, competing for The Tevis Cup buckle is a lifelong goal. Steve and Ghost did it the first time out! Stay tuned for next year.