How Can LSA Assist You with Air Quality Issues?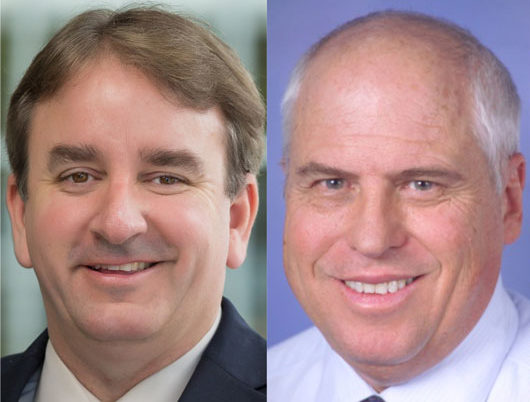 LSA is pleased to announce two new additions to the Air Quality Team!
Michael Hendrix, Associate/Climate Change Specialist
Michael Hendrix has joined LSA as an Associate, leading our expanded Climate Change function. He has over 20 years of experience providing analysis and planning related to energy, greenhouse gas (GHG) emissions, global climate change, and air quality. With an educational background in Environmental Science and Air Quality Management, Michael is one of the State's leading energy and air quality scientists. He is the recent recipient of the Association of Environmental Professionals' (AEP) Professional Achievement Award for innovative air quality mitigation programs for projects that provide comprehensive efficiency and emissions reduction measures throughout the life of a project. AEP specifically recognized that "his commitment to balancing the need for industrial, commercial and residential development projects in the State with the reduction of air pollution is evident through his dedication to air quality evaluations and mitigation that significantly reduce air pollution generated by the expansion of these markets."
Michael regularly meets with various State regulatory agencies, including the California Air Resources Board (ARB), the Governor's Office of Planning and Research (OPR), and the Attorney General's Office, providing guidance on how to effectively plan for GHG emission reductions.
Please contact Michael for any of your climate action plan needs: michael.hendrix@lsa.net
Michael Slavick, Senior Air Quality Specialist
Michael Slavick is a Senior Air Quality Specialist joining the Carlsbad office. He has over 25 years in the field, specializing in air quality analyses, climate change studies, and health risk assessments (HRAs) in support of CEQA/NEPA environmental documents. Michael's expertise in air quality permitting, air dispersion modeling, greenhouse gas emissions analysis, mitigation measures, California Energy Commission applications for certification, and general and transportation conformity applicability analysis and determination. In addition, Michael has prepared air quality permit applications (including Title V permits), air quality technical reports, and HRAs for many air quality districts throughout the State of California. He is experienced with air quality dispersion and HRA models (e.g., AERMOD, CalEEMod, Cal3QHC, CALINE4, ISC, and HARP). His skills have gained him the respect of multiple clients, including the City and the County of San Diego, County of Imperial, the South Coast Air Quality Management District, the San Diego County Air Pollution Control District (APCD), the Imperial County APCD, and the Ports of San Diego, Long Beach, and Los Angeles. He is also currently on the County of San Diego's Air Quality CEQA Consultant List. Michael brings his broad range of air quality services to the LSA Environmental Planning Group to aid in the preparation of air quality analyses and technical reports for CEQA/NEPA documentation.
Please click on the following link to learn more about Michael: https://lsa.net/staff-member/michael-slavick/
LSA's Air Quality/Climate Change Services include:
Air Quality
Air Quality Analysis for CEQA and NEPA Projects
Atmospheric Dispersion and Emission Analysis Modeling
Clean Air Act Conformity Analysis (General and Transportation)
Air Quality Permitting and Regulatory Compliance Support
Environmental Auditing for Air Quality Compliance
Air Toxics Health Risk Assessments
Air Quality Mitigation and Monitoring Programs
General Plan Air Quality Element
Air Pollutant Monitoring Programs
Climate Change 
Greenhouse Gas Analysis for CEQA Projects
Climate Action Plans
California Global Warming Solutions Act (AB 32) Compliance
Greenhouse Gas Emission Inventories
Climate Change Impact Analysis on Infrastructure, Ecosystems, and Communities
Greenhouse Gas Reduction Strategies
Carbon Sequestration and Offset Market (cap-and-trade) Evaluations