Environmental Transportation at LSA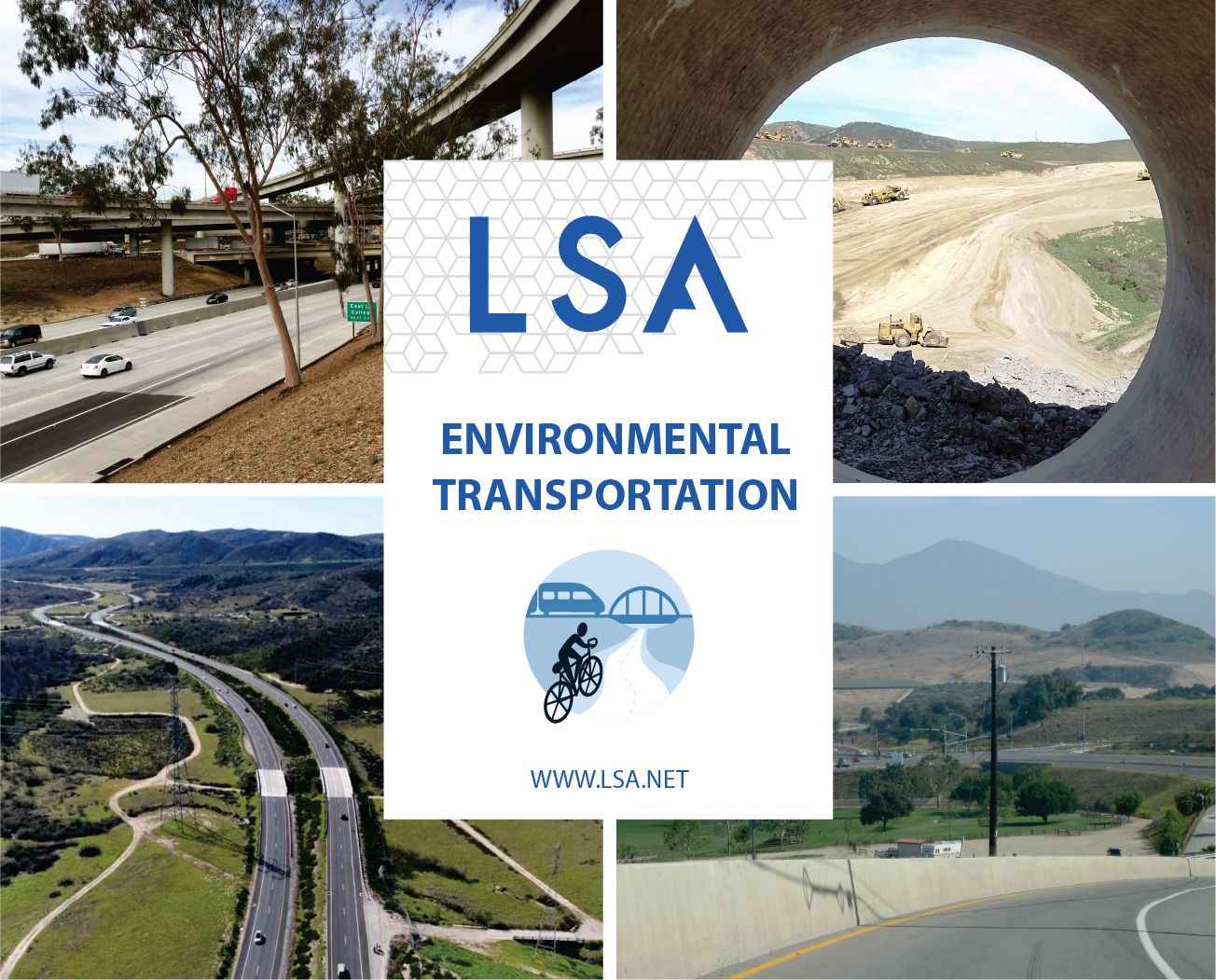 Environmental planning has been a cornerstone of LSA's professional services since the firm's founding in 1976 and continues to be one of the firm's key disciplines. The LSA Environmental Team provides context-sensitive solutions to the firm's transportation clients at the project concept level through completion while adhering to State, federal, and local environmental laws and regulations. LSA's Environmental Planners, Project Managers, and Principals deliver project solutions from the early environmental analysis stage through project permitting and monitoring, enabling a seamless approach to project delivery.
Focusing on the clients' needs and the communities they serve, LSA promotes the mobility of people and goods in a safe and environmentally conscious manner. LSA is proud to contribute to the improvement of the community's economic and socioeconomic quality of life, via the expansion and improvement of California's methods of transportation. LSA's goal is to provide sustainable growth that minimizes impacts to the environment. LSA tailors its project approach based on the client's goals while emphasizing environmental justice and a deep consideration of community desires and needs.
In addition to LSA's capabilities in preparing California Environmental Quality Act/National Environmental Policy Act (CEQA/NEPA) documents, LSA's staff includes in-house expert professionals in biological resources and permitting, air quality and climate change, cultural resources (archaeology and historic resources), paleontology, noise, transportation modeling, water quality, and Geographic Information Systems (GISs). LSA actively leverages its multidisciplinary team to provide clients with holistic solutions to their transportation project needs.
LSA's Environmental Principals and Project Managers (Transportation Focus):