Q&A with Kyle Simpson – CEQA & Native American Tribes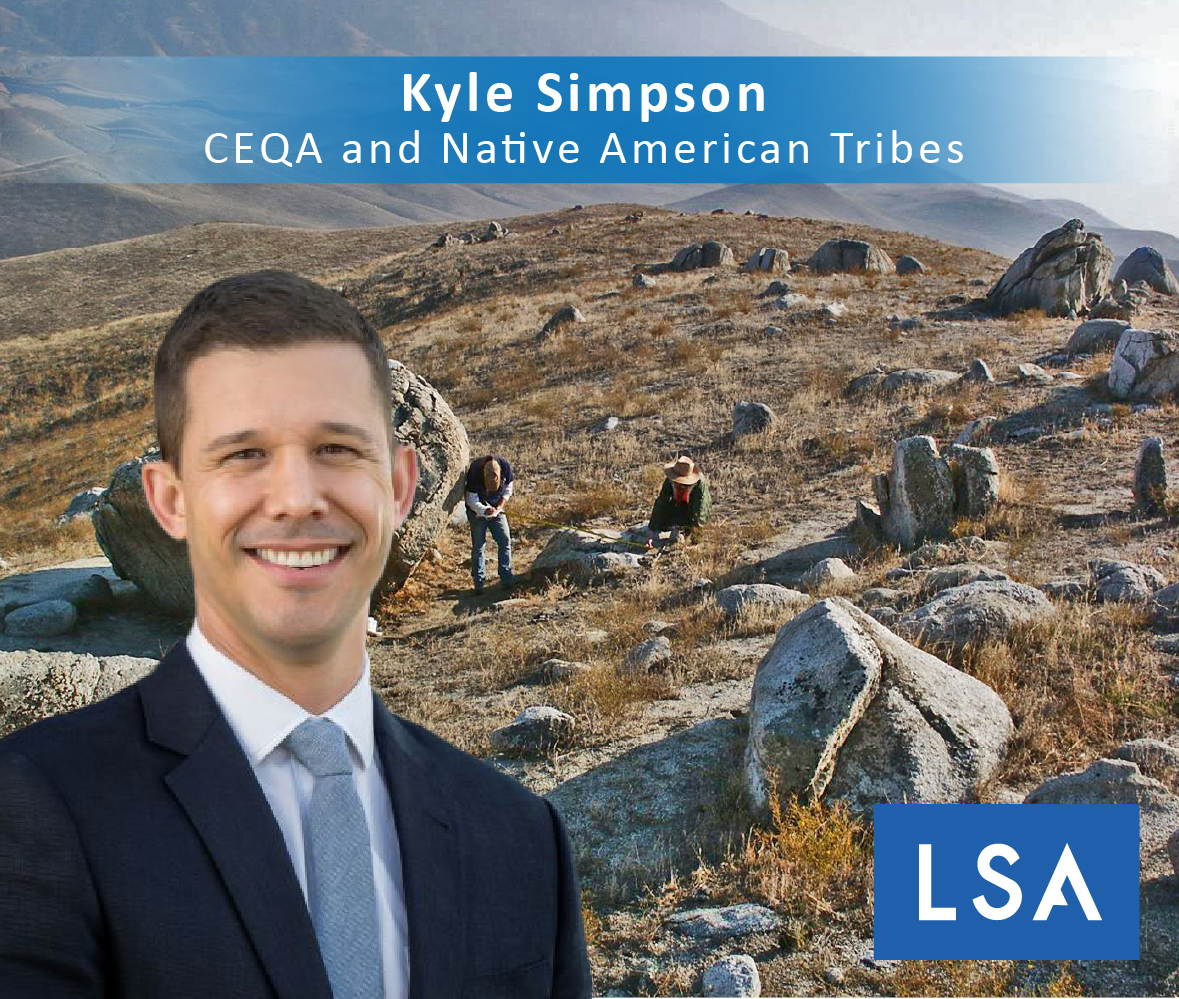 Learn more about Native American Tribes of California and the support LSA offers in environmental analysis – a reassuring effort by Kyle Simpson, an Associate/Senior Environmental Planner from LSA's Clovis office.
What is your expertise with California's Native American tribes and what makes it unique?
As sovereign nations, the Native American tribes of California are not required to complete analyses consistent with the California Environmental Quality Act (CEQA) for project within their reservations. However, depending on the type of project, the funding source, or location of projects proposed by tribes may be subject to the requirements of CEQA.
Through my work at LSA, I have assisted Native American tribes and local jurisdictions complete environmental analyses consistent with CEQA. Each project is unique, not just as it relates to what is proposed, but also its geographic area, stakeholders, and potential environmental impacts.
What are some of the tribes that you have interacted with and supported for LSA project purposes?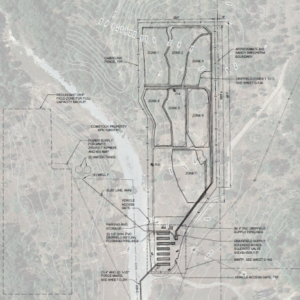 Most recently, I managed the preparation of CEQA documents for the Big Sandy Rancheria of Mono Indians of California in eastern Fresno County, and the Fort Independence Indian Community of Paiute Indians in Inyo County. The most recent projects involved providing guidance to the tribes that allowed them to navigate the requirements of CEQA efficiently.
What are some key factors in providing these services? What are some of the State and federal laws (Acts and Codes) that affect the tribes?
For the purposes of evaluating environmental impacts related to the construction and operation of new casino projects, it is really important to understand the 1999 Compact that many tribes have with the State of California. In 1999, the State and several California tribes agreed to provisions that would allow tribes to offer gaming facilities within their reservations. The 1999 Compact also stated that tribes need to evaluate potential impacts that would occur outside of the project site. As a result, tribes are required to prepare somewhat limited analyses of off-reservation impacts.
What do you like about this service/skill?
I enjoy the challenge of providing CEQA services in a non-traditional sense and being able to assist tribes with services that they do not normally need. Limiting the analyses to off-reservation impacts, for example, is not something that CEQA allows. But because of the special circumstances allowed for by the 1999 Compact, only off-reservation impacts are required to be evaluated for gaming facilities.
Why is this service area needed in California?
CEQA applies to projects across the State, and several tribes throughout California need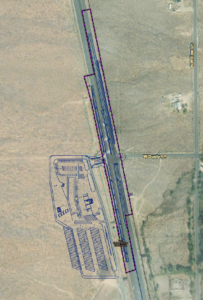 assistance with small projects that require CEQA analysis, and several tribes need assistance meeting the CEQA requirements identified in the 1999 Compact. Providing CEQA services to tribes throughout the State allows LSA to use our local knowledge and CEQA expertise to assist a client that may not otherwise have familiarity with CEQA.
Are there any recent projects that you have worked on that demonstrate LSA's ability to provide this service?
I am currently preparing a document that evaluates potential off-reservation impacts resulting from the construction and operation of a new facility. This project has required LSA to prepare technical studies, coordinate with local agencies, and assist the tribe with addressing the procedural requirements of CEQA. In addition, I have prepared a CEQA analysis for the execution of a memorandum of understanding between a city in the Central Valley and a tribe that requires the tribe to pay for off-reservation environmental impacts.

How is LSA unique in providing these services?
LSA offers technical expertise in a variety of fields that enables us to assist tribes and local agencies quickly and efficiently complete their projects. Each project is unique and requires a different approach, but with LSA having multiple environmental analysis disciplines under one roof (e.g., air quality/greenhouse gas emissions, biological resources, cultural resources, transportation/vehicle miles traveled) we can tailor our services to each project. In addition, LSA has extensive experience working with tribes and local agencies all over California and we bring transferable institutional knowledge to each project to assist any way we can.