LSA at the 2016 AEP Conference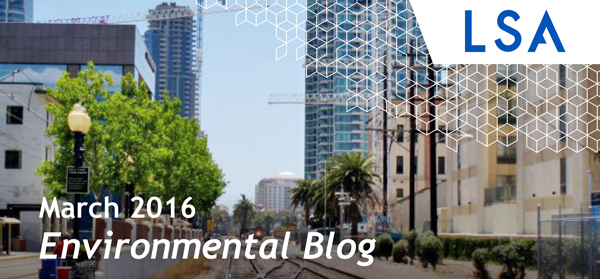 At LSA, we recognize that millennials and empty-nesters are now expressing a preference for urban living options and opportunities. Urban planners are inundated with applications for infill development, redevelopment of underutilized parcels, and reuse of light industrial and warehouse space. Housing, job growth and new construction are happening in our urban cores. California's cities are struggling not only to accommodate these new arrivals and their needs for public services and urban amenities, but to also address the impacts of gentrification such as displacement of existing residents and disruption of the social fabric of existing neighborhoods.
The California Environmental Quality Act (CEQA) requires analysis of the physical impacts of a project on the environment; however, CEQA does not require the analyses of socioeconomic issues, including the potential social and economic impacts of infill projects on individuals and existing neighborhoods. But aren't humans as much a part of the environment as trees and wildlife? If the National Environmental Policy Act (NEPA) requires the analyses of socioeconomic and environmental justice issues, should issues such as displacement and gentrification be examined in CEQA documents?
Ryan Bensley, a Senior Environmental Planner in LSA's Irvine office, will be moderating a panel at the upcoming Association of Environmental Professionals (AEP) Conference that will examine whether gentrification impacts should be analyzed as part of the CEQA environmental review process. He'll be joined by Dr. Karen Chapple from the University of California, Berkeley; James Pugh from Sheppard Mullin; and Patricia Diefenderfer from the City of Los Angeles. The panel "Neighborhoods in Transition – A Closer Look at Gentrification and the Environmental Review Process," will be held at 8:45 a.m Tuesday, April 5, 2016. Additional information about the 2016 AEP Conference is available at https://www.califaep.org/conference.
Learn more about Ryan at https://lsa.net/staff-member/ryan-bensley/.