LSA's Agent of Change: Meredith Canterbury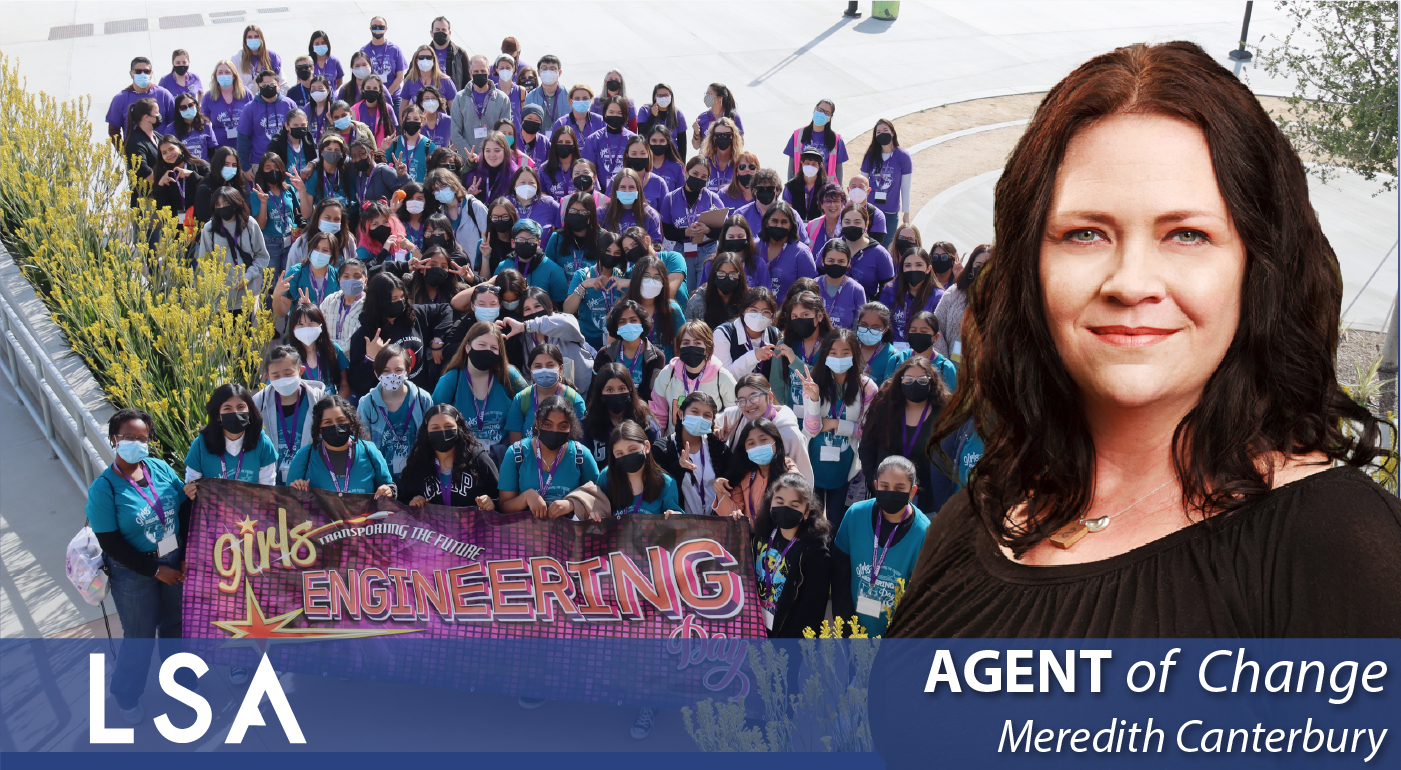 LSA Agent of Change Spotlight: Meredith Canterbury
LSA has long participated in WTS Chapters throughout California and recently actively assisted the WTS-OC Chapter's 2022 Girls Engineering Day. Our very own Meredith Canterbury acted as LSA's representative in this important community building event.
On February 26th, 61 female junior high school students from 10 schools within the Anaheim Union High School District (AUHSD) gathered at Dale Junior High to be introduced to five transportation fields: structures, environmental planning, geotechnical, highway planning, and surveying. Guiding the students through their day were WTS-OC Volunteers (including Meredith) who organized presentations and hands-on activities for the students to learn "on-the-job" skills used in the volunteers' day-to-day responsibilities. Volunteers mentored the students through instruction, presentation, activity support, and answering questions while highlighting the importance of all aspects of STEM.
Meredith's participation in the promotion of young women entering the transportation industry is a fantastic example of how the LSA family is making a positive impact on our industry and in our communities. Please join the Executive Team in thanking Meredith for being an agent of change and assisting in growing the leaders of the future.