LSA's Malcolm Sproul Recognized as a Threads of Hope Award Recipient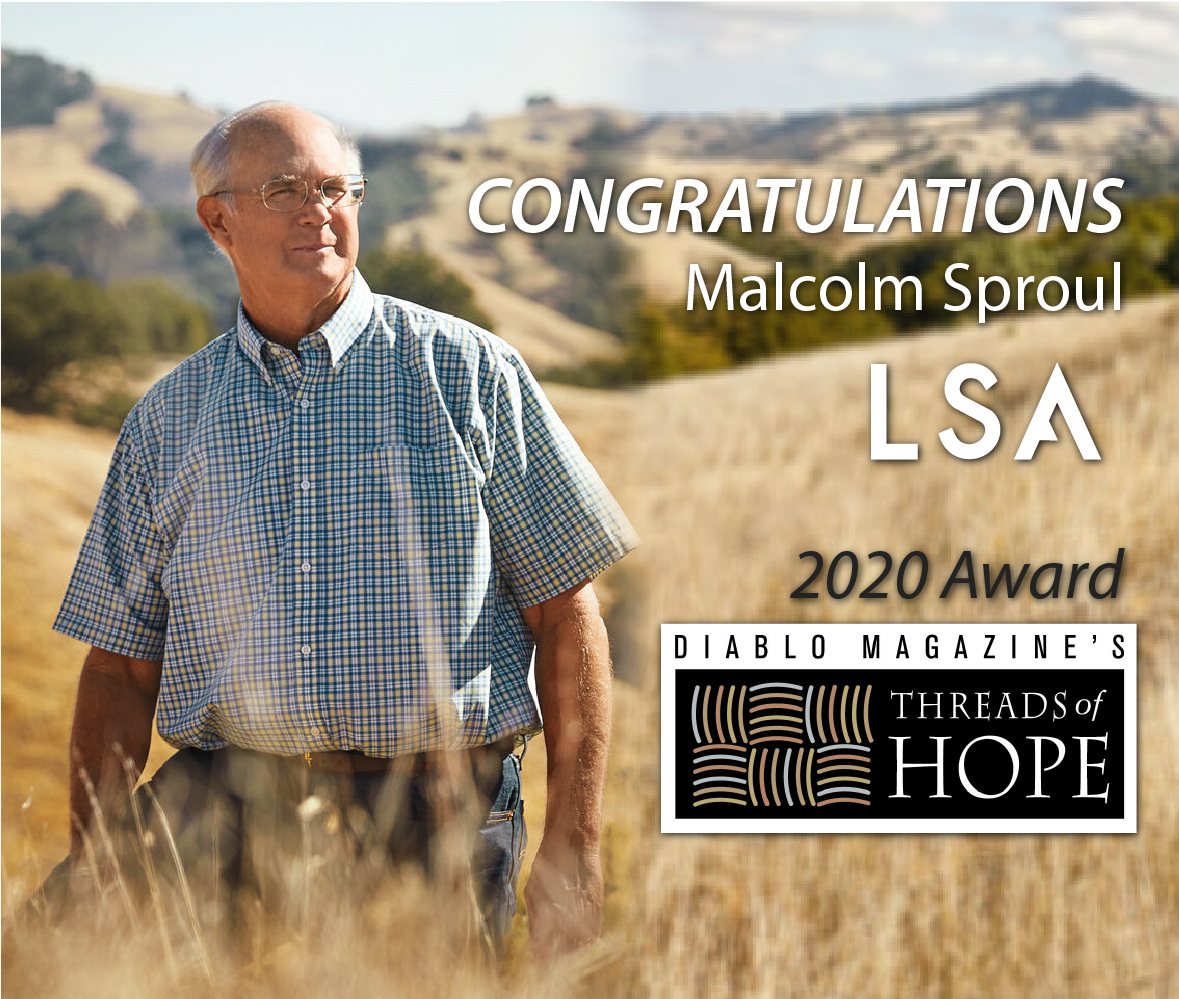 Diablo Magazine's 2020 Threads of Hope Awards honor and recognize local leaders throughout the San Francisco Bay Area who are making a remarkably positive impact in their communities by providing vital services in their fields of expertise. Dozens of nominations were received for outstanding community volunteers, and we are proud to announce that LSA's very own Principal/Biologist, Malcolm Sproul, was among the select five chosen to receive the Threads of Hope Award this year. He is featured in the December issue of Diablo Magazine and will be honored at the upcoming Threads of Hope Awards. Malcom has been a longtime board member (27 years and counting, including two terms as President) of the nonprofit environmental/land conservation organization Save Mount Diablo, on which he has left a lasting impact on wildlife habitats and protected open space in the East Bay.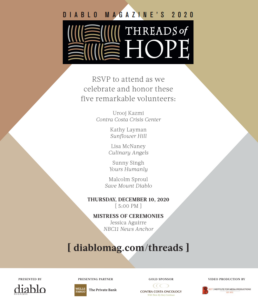 The expansion of protected land within Mount Diablo State Park is something deeply personal to Malcolm. His dedication to public service and conservation stems from a family tradition of civil service and his local roots in Contra Costa County and exploring the natural wonders that Mount Diablo has to offer. We are honored to have Malcolm as part of the LSA team and delighted to recognize him for his contributions to the community and for more than two decades of time spent helping Save Mount Diablo. Here's to you, Malcolm; your dedication is an inspiration to all of us at LSA!
The Threads of Hope Award Ceremony will be held virtually via Zoom on December 10, 2020, at 5 pm PST. RSVP at the link below.
https://zoom.us/webinar/register/7016044510885/WN_-1FWJDMlS06PVf5g3LsZLQ
Additionally, if you're interested in lending a hand, or learning more about Save Mount Diablo, head to savemountdiablo.org. There is an ongoing need for volunteers and donations.