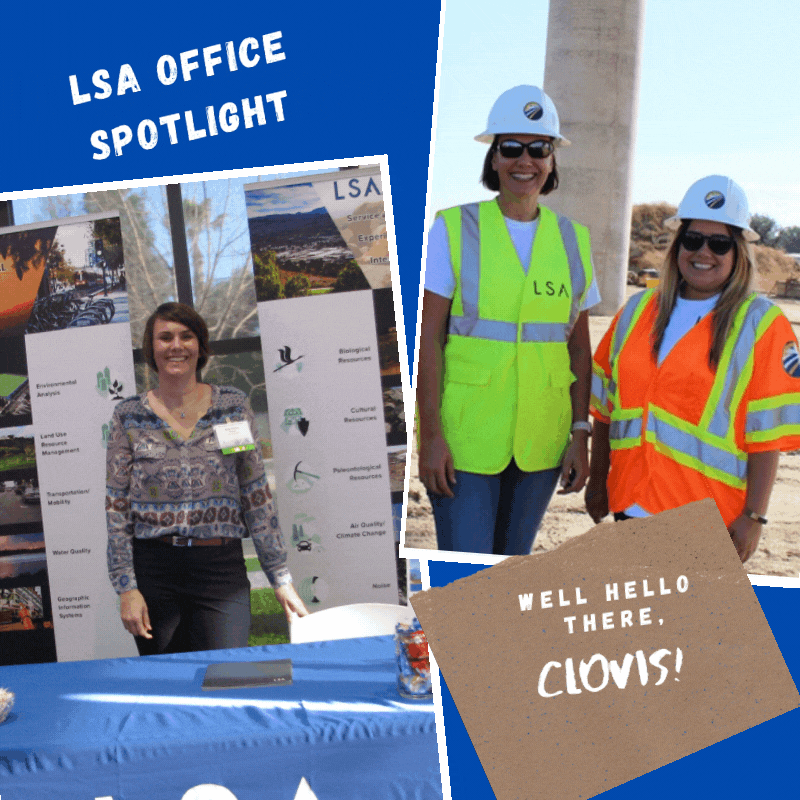 LSA established the Clovis Office in 2008 to better serve our clients in the San Joaquin Valley and surrounding areas. Centrally located between our Northern and Southern California offices, LSA's Clovis office has the ability to work on a variety of different projects up and down the state. Our Fresno team provides broad California Environmental Quality Act (CEQA) documentation, environmental planning, and land use planning services with technical expertise in air quality, global climate change, and noise.
Amy Fischer is the Managing Principal of the Clovis office. Under her leadership, the Clovis office has opened new markets in health risk assessment, air quality, noise, and regional government assistance and planning. Amy manages environmental review and planning projects environmental review and planning projects and directs marketing efforts in the areas of
environment and land use, as well as technical studies. She embodies LSA's commitment to provide clients with sound, responsive, and level-headed guidance on the increasingly complex environmental and development decisions facing their communities and organizations. Additionally, Amy is a member of the Association of Environmental Professionals (AEP), and has served on the AEP Central Chapter's Board of Directors since 2010.
Since 2012, the Clovis office has led our on-call environmental services contract with the City of Porterville with technical assistance from our San Luis Obispo and Roseville offices. To help the City process the environmental clearance, LSA prepared the CEQA documentation and technical studies for roadway improvements, residential projects, and infrastructure improvements. Recently, the Fresno team worked on Eagle Mountain Infrastructure Improvements Project for the City of Porterville. The project scope included construction and operation of a water reclamation facility and associated infrastructure to support the future development of a tribal casino.
LSA prepared a Categorical Exclusion (CE) pursuant to the National Environmental Policy Act (NEPA) for the Fresno County Rural Transit Agency (FCRTA) Maintenance and Operations Facility Project. The project will include a maintenance shop equipped to service both natural gas and electric transit buses, a maintenance shop devoted to light-duty vehicles and vans, and an office and training facility for technician training in advanced transit vehicle technology. FCRTA will use Federal Transit Administration (FTA) funding for a portion of this project.
Our Clovis team also recently prepared an Initial Study/Mitigated Negative Declaration (IS/MND) for the City of Clovis' Dog Park Master Plan. Implementation of the Dog Park Master Plan will result in the long-term expansion of a dog park system within the existing parks located throughout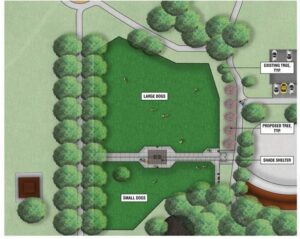 Clovis and includes best practices, design standards, and planning recommendations. LSA prepared detailed project-level analyses on a programmatic level for construction and operation of four dog parks in existing parks and evaluated nine other potential sites for future dog parks.
Our Clovis office is dedicated to providing quality services to the San Joaquin Valley and beyond. Additionally, our Clovis staff is highly involved in the community, active in local environmental associations, and participates regularly in business development events.