Meet LSA's Point Richmond Team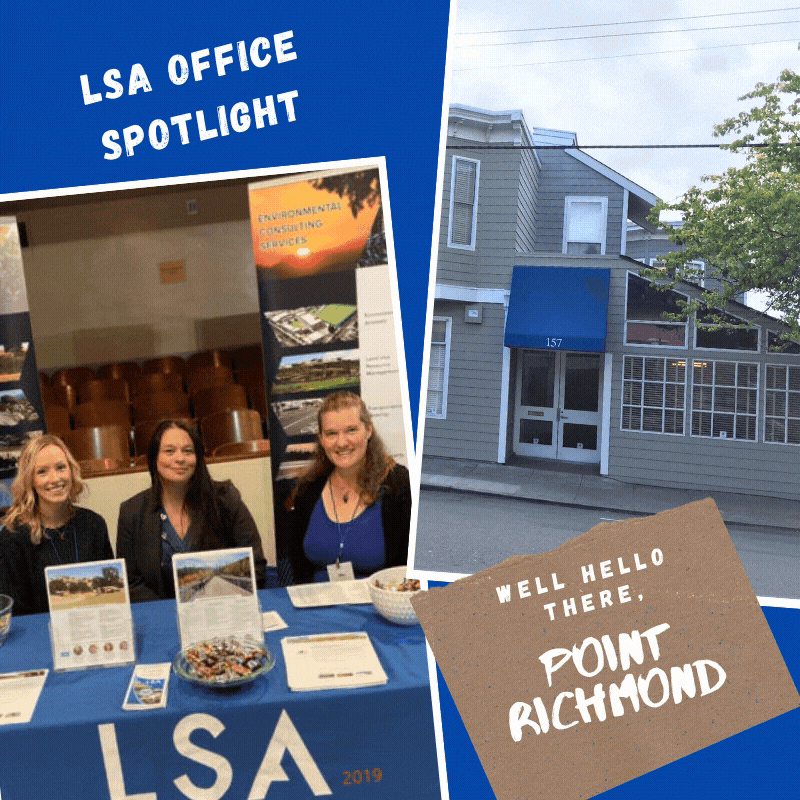 LSA's Point Richmond office is nestled in a quaint family-oriented town that is also recognized as a historical landmark. With a staff of 40 full-time professionals, our Point Richmond office is exceptionally strong in providing land use planning, California Environmental Quality Act (CEQA) and National Environmental Policy Act (NEPA) documentation, biological/natural resources, GIS, Noise and Vibration, and cultural resources services.
The Point Richmond office offers one of the largest concentrations of biologists and natural resources specialists of any firm in the San Francisco Bay Area. Our staff areas of expertise include wildlife and botanical inventory, state and federal permitting, as well as arborist surveys. Point Richmond staff also have extensive experience in habitat conservation, including planning and implementing habitat restoration and management plans.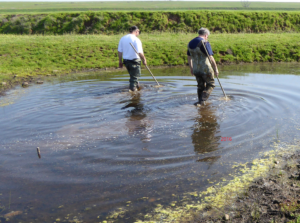 Additionally, our Point Richmond office has a staff that includes Registered Professional Archaeologists and individuals listed in the Directory of Professionals in Public History. Not only does our cultural resources staff offer standard cultural resource surveys, resource management, and tribal consultation, we also provide niche specialties including HABS architectural photography, drone site mapping/documentation, and historic preservation planning, to name a few.
Rounding out our Point Richmond team, are group of highly experienced environmental planners. Our environmental planning staff are knowledgeable about the processes, procedures and technical requirements of both CEQA and NEPA, preparing a full range of environmental documents for a diverse array of public-and-private development and redevelopment projects. Particular areas of expertise include urban in-fill, as well as public park master plans, and multi-use paths and trails.
Point Richmond's personnel also coordinates and works extensively with our offices in Southern California, the Central Valley, as well as our nearby office in Roseville. The Point Richmond office has worked on countless projects in the Bay Area over the past 44 years and, is currently working on an extensive project that that highlights all our key disciplines for this office. As part of the CSW-ST2 design team, LSA Point Richmond is working collaboratively with San Mateo County Parks, the Peninsula Open Space Trust,  and the California Coastal Conservancy, to design a park on 56 acres of land at Tunitas Creek Beach to allow for safe, public access to this segment of the San Mateo County coast. This project involves identifying sensitive biological and cultural resources on the site, as well as conducting the environmental review for the project.
Our Point Richmond Principals represent the wide breadth of LSA's major disciplines. They include the following personnel:
Our Point Richmond office's motto is "down to earth, by the bay". LSA Point Richmond upholds this philosophy by consistently providing reliable, responsive, and exceptional services to our clients throughout the Bay Area for more than four decades. Our Point Richmond office has a love of nature, passion for their work, strong comradery, and desire to give back to the community. That is what makes our Point Richmond team special.