LSA proud to support LA County Department of Beaches and Harbors award-winning Stormwater Campaign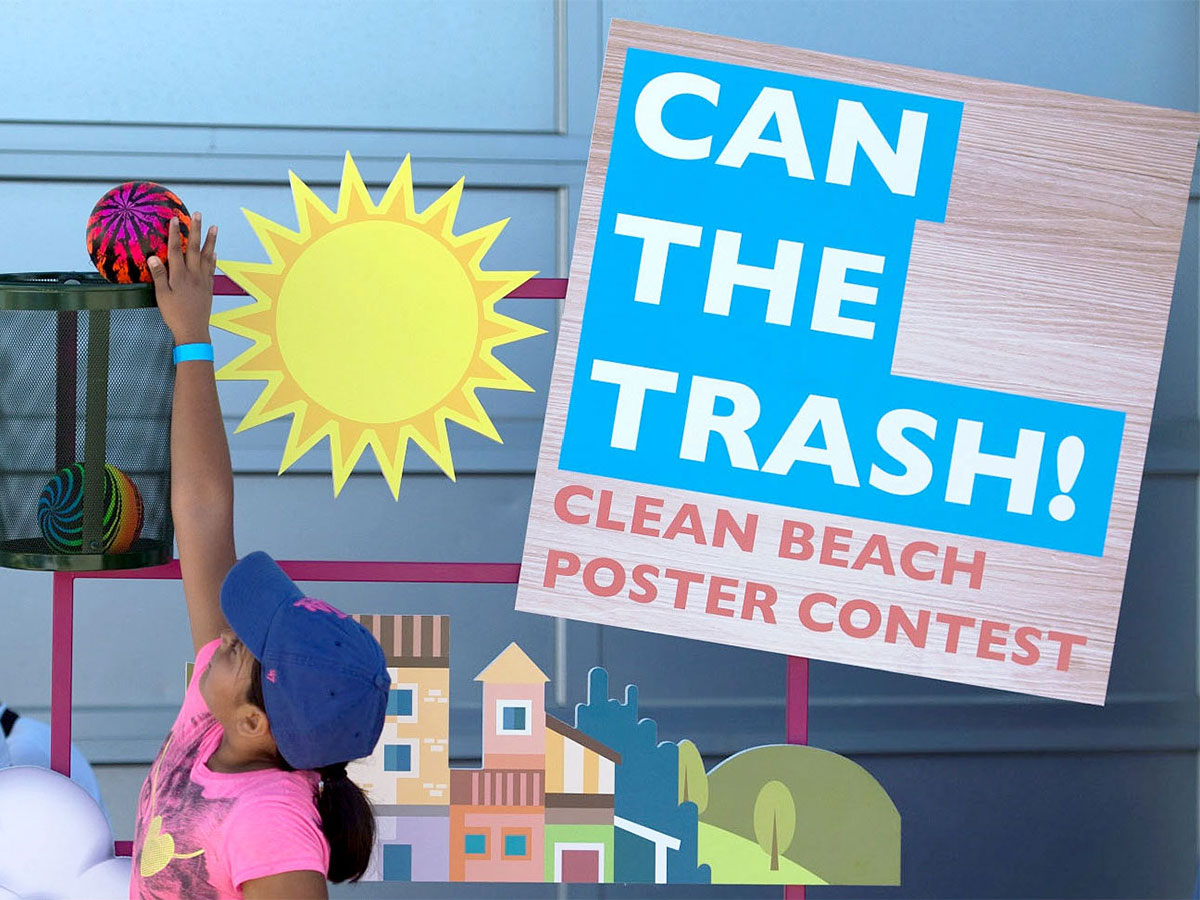 LSA provided technical expertise and administered multiple sub-consultant contracts to produce a "Clean and Blue" animated video and a community outreach campaign targeting elementary school children to participate in ocean cleanup including beaches and upstream sources. In addition to the video, the project included a companion poster design contest for children of various age groups.  The winning posters were widely reproduced and displayed on trash barrels at select County beaches and recreation facilities as eye-catching friendly reminders to "Can the Trash." Los Angeles County Department of Beaches and Harbors plans to continue this program on an annual basis.
LSA client Los Angeles County Department of Beaches and Harbors was the recipient of CASQA's 2019 Outstanding News, Information, Outreach and Media Project, "Can the Trash! Clean Beach Poster Contest." Nicole West of LSA's San Luis Obispo office, a CASQA member, made the nomination and provided technical guidance for the development of the campaign supporting Los Angeles office Co-Project Managers John Ko and Lynda Bybee under an As-Needed Environmental Consulting Services contract. Susana Espinosa, Los Angeles County DBH Project Manager was present at the Monterey conference site to receive the award.
This year's conference program set an inspiring tone featuring this quote by Jane Goodall,
"You cannot get through a single day without having an impact on the world around you. What you do makes a difference, and you have to decide what kind of difference you want to make."
Nicole West – Stormwater Expert
https://lsa.net/staff-member/nicole-west/
CASQA
https://www.casqa.org/events/annual-conference
Animated Song Video "Clean and Blue"